mmorpg free online games
play mmorpg games
More Free games -> 1 | 2 | 3 | 4 | 5 | 6 | 7 | 8 | 9 | 10 | 11 | 12 | 13 | 14 | 15 | 16 | 17 | 18 | 19 | 20 | 21 | 22 | 23 | 24 | 25 | 26 | 27 | 28 | 29 | 30 | 31 | 32 | 33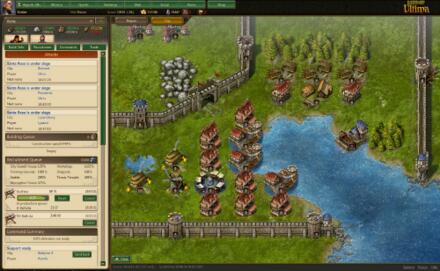 Lord Of Ultima MMO
Ready to play directly in your browser, Lord of Ultima is a new part of the Ultima universe. It is a free to play isometric strategy browser MMO game, developed by EA's Phenomic studio for internet browsers, which takes you to the new world of Caledonia, formed from the remains of Sosaria which was shattered into countless islands. You start your journey with a humble village which you grow over time into a mighty and prosperous capital.

Featuring deep strategic gameplay, an unseen level of detail and numerous animations. You must master the art of diplomacy and trade as well as the military activities of spying, plundering, attacking and sieging enemy cities to finally become the mighty and feared Lord of Ultima. Also includes multiple social features including an advanced trading system, alliance features, online chat, forums, a quest book full of interesting missions will guide you through exploring all the strategic possibilities Lord of Ultima has for you, plunder dungeons and defeat mighty bosses to win their treasures.

Bright Shadow MMO
Developed by SEEDO games Co for Windows, Bright Shadow is a free to play MMORPG where players can find and collect monster cards by defeating enemies. These cards have numerous uses, from being used as currency for items to unlocking special abilities. There are more than 500 monster cards to gather and collect. Players can summon the ghosts of defeated monsters enlocked within the cards.

With a unique shell-shaded visual design, intuitive combat system, extensive character customisation and more than 60 randomly generated dungeons, Bright Shadow is more than an interesting and fun alternative. Players start as beginners, but once they reach level 10, they can choose to become one of the four basic classes: Warrior (Tank and Damage dealer), Machinist (Long range, crafter), Shaman (Healer and buffer) and Mage (AOE and DDS).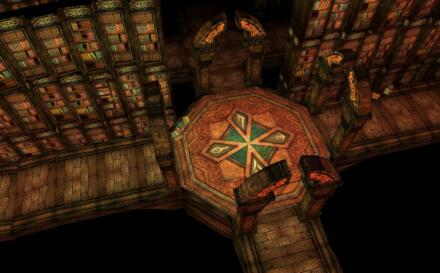 Sosltice Reborn MMO
Developed by DNC Entertainment, Solstice Reborn is a completely upgraded and expanded free to play MMORPG based on Secret of the Solstice. It has more content, better graphics, and is easier to build and update, which means there will be much more content coming on a regular basis. It also has a smaller client size, which will download faster and take up less space on your computer.

With an anime-inspired visual style, player characters, monsters, and non-player characters (NPCs) are represented as 2D sprites while environments and background elements are rendered in 3D. Solstice Reborn features, over its predecessor, new maps and adventures, questable fantasy pets, more items and quests, an auction system, new boss monsters, new guild functions, enhanced pvp and an expanded housing system.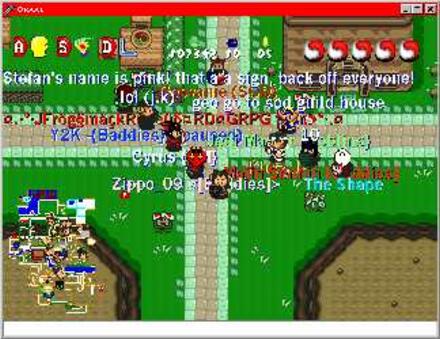 Graal MMO
Zelda multipayer clone.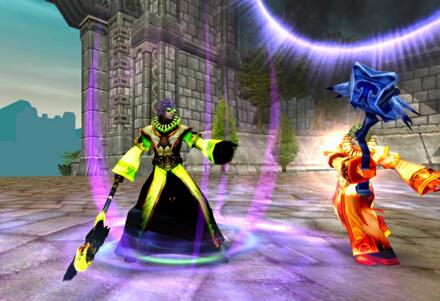 Gates of Andaron MMO
Gates of Andaron, a fantasy MMOG - with RTS elements - published by Gameforge4D.

The two nations of Iberia have splintered into two factions: Derion and Valorian. Fight for disputed territory, besiege castles, and wage all-out warfare against your enemies - or in their defense. Duel your opponent and celebrate your victory. If the battlefield is not your calling, administer the conquered territories. The fate of the Gates of Andaron lies in your hands.

Striker Superstars MMO
Developed by CyberSports, Striker Superstars is an all new browser-based 5 a-side football experience. Utilising the Unity Technologies game engine, Striker Superstars is both PC and Mac compatible. Striker Superstars is free to play and delivers fluid game play through its use of fully motion captured character player animation. Unlike many casual games out there, Striker Superstars is a significant step-up from your usual browser based gaming experience.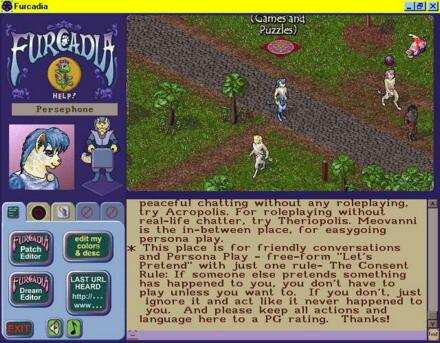 Furcadia MMO
Furcadia is a fully graphical, Massively Multi-player Online Social Game (MMOSG) with an isometric perspective, making it easy to interact with others. The fantasy theme appeals to all ages and makes Furcadia an online experience for the whole family. Comparable low system requirements and an easy-to-use interface make Furcadia appealing to a large audience. Player-created content ensures that no Furcadia visit is like another, and new surprises await you whenever you dive into Furcadia, leaving the real world behind you.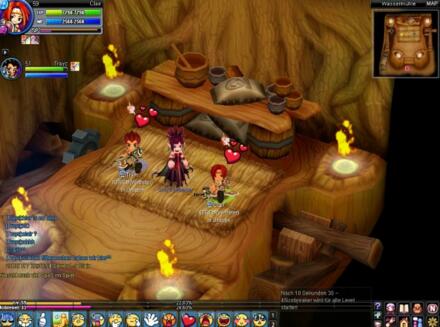 NosTale MMO
NosTale is a free online role-playing game, in which you go on an exciting adventure in an immense fantasy world.

Begin your trip as an adventurer, and eventually become a feared sword fighter, a skilled archer or a master of magic.

Play with your friends. A lot of exciting challenges await you!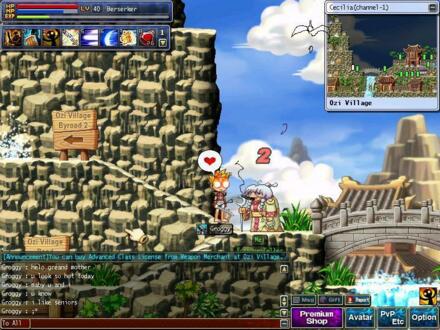 WindSlayer MMO
WindSlayer is a side-scrolling massively multiplayer online role-playing game in which you'll embark on a hero's journey through beautiful Beuritania to become a great adventurer.

Wind Slayer introduces blazing fast, side-scrolling 2D action in a combat system that rewards precise control and timing. The game's visual style evokes images of nostalgic fairy tales with friendly sprite-based characters and gorgeous fantasy backgrounds.

In addition to a rich role-playing experience featuring diverse and powerful character classes and hundreds of in-game quests, Wind Slayer includes a thrilling player-versus-player mode offering gamers a chance to battle one another in challenging stages. Other unique features include a character customization system, chat system, mentoring system and captivating visual effects.

Miss Bimbo MMO
Miss Bimbo is an online virtual reality social networking game. It is a place where bimbos from around the world can join one another and be proud and happy of bimboland. In bimboland users can enjoy a safe fun environment in which to bring up and nurture their beloved bimbos. Users can interact, socialise and educate one another on a wealth of female, fashion and bimbo related topics.

There's a lot to do in Miss Bimbo! Users are able to customise their avatar in a wide variety of ways using all kinds of clothes, shoes and accessories. Think of Miss Bimbo as part game, part virtual world and part social network. This means the players are able to interact with other, discussing their latest creations, fashion preferences or whatever else they feel like chatting about. There are a variety of mini-games available inside Miss Bimbo - all designed to add to the Bimbo experience, encourage collaboration between users and the bottom line, to have fun! You can compete with other Bimbos to see who's the best dressed and most popular. To progress in the game you have to get her a hot boyfriend, a cool place to live, and find her a great job.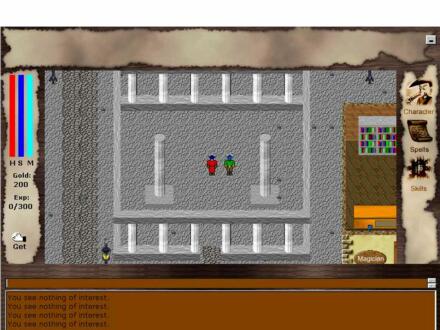 Era Online MMO
2D Old mmorpg, still alive.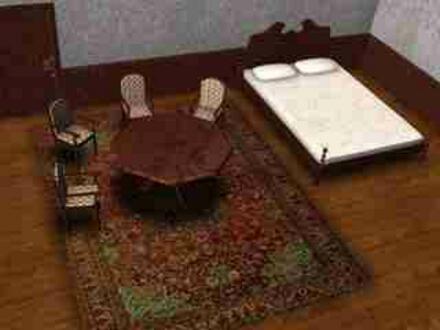 Empiriana MMO
Turn-based Medieval roleplaying adventure game.
More free MMORPG Games -> 1 | 2 | 3 | 4 | 5 | 6 | 7 | 8 | 9 | 10 | 11 | 12 | 13 | 14 | 15 | 16 | 17 | 18 | 19 | 20 | 21 | 22 | 23 | 24 | 25 | 26 | 27 | 28 | 29 | 30 | 31 | 32 | 33