free online mmorpg
virtual mmorpg
More Free games -> 1 | 2 | 3 | 4 | 5 | 6 | 7 | 8 | 9 | 10 | 11 | 12 | 13 | 14 | 15 | 16 | 17 | 18 | 19 | 20 | 21 | 22 | 23 | 24 | 25 | 26 | 27 | 28 | 29 | 30 | 31 | 32 | 33 | 34 | 35 | 36 | 37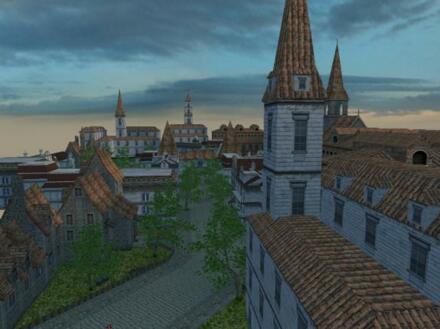 Voyage Century MMO
Game Background

Around 1480 A.D., with the development of industry and commerce and the progress of ship building skill, countries in Asia and Europe began to realize the importance of the sea. Some fleets came up. Soon, countries on the Mediterranean coast started to explore their own sea route. Blue and deep sea was considered as the passage to the gold kingdom, waiting for men to explore.

In late 17th century, for each of their own interest, countries in the west built new battleships, made up great fleets. And then ballets of large scale for sea hegemony started.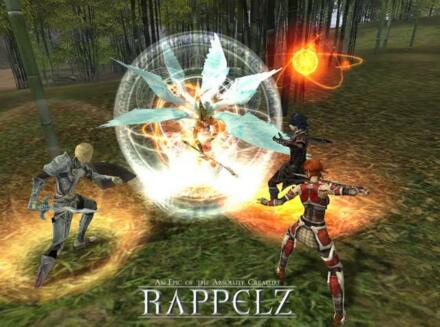 Rappelz MMO
Developed by Nflavor for Windows, Rappelz is a free to play MMORPG. It is set in a medieval fantasy world, dominated by three races: the Deva, who represent light, the Asura, who represent darkness, and the Gaia, humans that possess an affinity with nature. Choose your race Between Deva (light-element race catered more on support and tanking; generally have low offense), Gaia (neutral human race with a balance of offense and defense), or Asura (dark-element race focusing more on offense; low on defense, high on evasion). Collect lak, magical energy from monsters and can be obtained by defeating monsters while wearing the appropriate necklace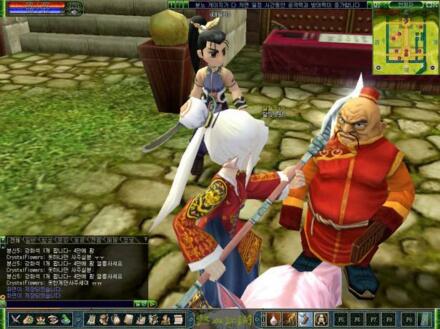 Scions of Fate MMO
In the year of 2005, Scions of Fate has been recognized by Korean Government to be the best MMORPG of that particular year by awarding with the annual.

President Award in the MMORPG category. In the same year, it has been awarded
with seven game awards in China, and since then, it has become the best and most widely played MMORPG across Asia.

This game currently has servers active in Korea, Japan,China, Taiwan and Thailand and has been receiving rave reviews from the MMORPG community. Since the opening up until now, it has logged more than 35 million users and even now has more than 600,000 concurrent online users.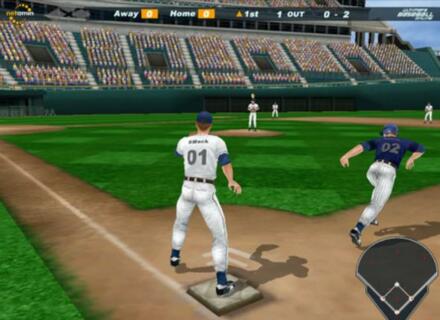 Ultimate Baseball Online MMO
Ultimate Baseball Online (UBO 2006) is the first video game to ever put 18 people on the same virtual field at the same time to compete for baseball bragging rights. Customize your own character traits and take the field with people from all around the world. Build up to 3 characters through successful game play with teammates in Pick Up Games, Tournaments, and Leagues. Baseball strategy and skill are just as important as video game prowess in UBO.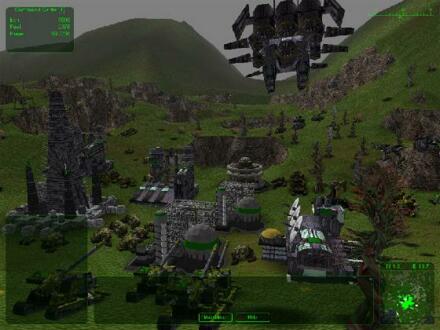 Boundless Planet MMO
Build your cities to withstand attack, build your armies to neutralize any threat, and build your empire to inspire fear.

BoundlessPlanet, the world's first fully 3D Persistent Massively Multiplayer Online Real Time Strategy Game (MMORTS) which pits you against hundreds of other players simultaneously in a planet-wide struggle to claim natural resources and expand an empire using the limitless power of an army, navy, and air force of your own creation.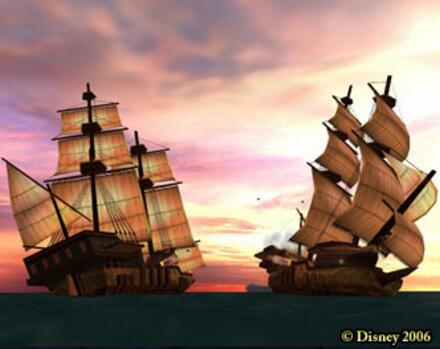 Pirates of the Caribbean Online MMO
Set sail on the vast blue waters of the Caribbean in search of adventure, fortune, and fame in the world of the infamous Jack Sparrow and the evil Davy Jones. Create and customize your own pirate, build and outfit your own ship, and assemble a crew of your fellow rogues. Set your own course, your own adventure, and truly live the Legend!

In Pirates of the Caribbean Online, a massively-multiplayer online game for the PC platform, you, alongside thousands of other players, will be able to fully experience the adventure of the films and explore beyond these boundaries to discover new myths and untold stories. Forge alliances, hunt for buried treasure, battle evil undead forces, and use cunning and strategy to outwit your foes - all to become the most legendary pirate on the high seas.

World of the Living Dead WoTLD MMO
World of the Living Dead is a free to play massively-multiplayer zombie game which features strategy gameplay and life or death resource management in a huge game universe. WotLD is a game you play in your internet browser. No downloads or plug-ins are needed. You need to use a modern browser such as Google Chrome or Mozilla Firefox.

The world has been overrun by the living dead. The national Emergency Control & Relief Agency (NECRA) was established to take over management of the most important global issue: survival at all costs. You play the role of a NECRA operative who has been sealed into a secure bunker and given the task of remotely guiding survivors to supplies and shelter.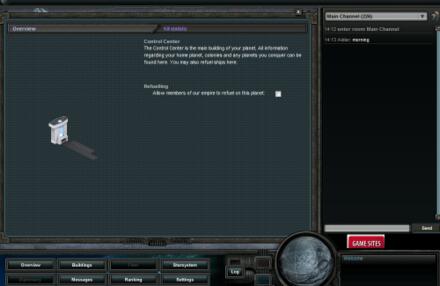 Empire Universe 2 MMO
Developed by Looki Games for internet browsers, Empire Universe 2 is a space browser-based Massive Online Game where you can chose your own path in the galaxy. Choose from 9 different races with their own unique stats and starting places in the galaxy map. Collect 10 different resources via mining asteroids and wreckages or through your planet's resource mines, customise 21 different spaceship chassis with over 66 components allowing for a lot of room for experimenting. With 146 different technologies to research it is a long spanning game that cannot be either won or lost. There is a strong focus on allied gameplay and it promoted teamplay whether you decide to join one of the many empires out there or create your own. Use your warships to fight real time battles against hundreds of opposing players and train ground troops to act as your last line of defence for when all your warships have been destroyed. Choose your alignment through the actions you take in the game you can become a scientist, pirate, warrior, trader and bounty hunter. With over 120,000 planets in 10,000 sectors there is plently of space for everyone.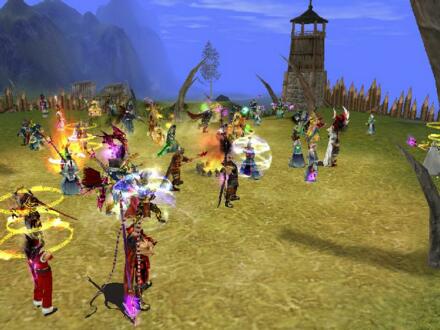 Hero Online MMO
Hero Online is a Massive Multiplayer Online Role-Playing Game where players have the opportunity to experience Asian myth and folklore in a martial arts environment. Players will encounter characters and monsters based on Asian martial fiction. By combining the motif of Asian culture with many unique features, players will experience a game like no other in Hero Online!

Characters: When a player begins the game, they will have to choose one of four characters: The Ruthless Blade, Overseer of the Sky, The Piercing Eye, or the Elegant Mystic. Each character will have his/her own strength, weakness, weapon proficiencies, and stats.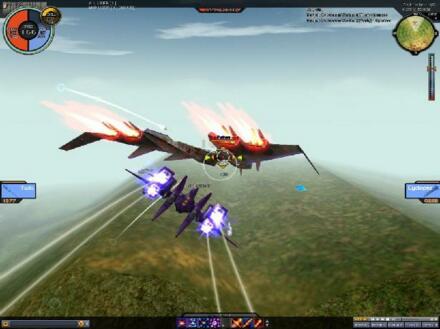 SpaceCowboy MMO
SpaceCowboy Online is an action based Massive Multiplayer Online (MMO) 3D Space Shooter. In SpaceCowboy Online, players can pilot their own space fighter ships (Gears) on an imaginary planet and upgrade skills or the Gear itself.


• 3D Space Shooting MMO

In Space Cowboy, gamers have full control over the Gear's control making it very different from the traditional RPG's mouse click control method. This is a game based on Role-Playing Game (RPG) level concepts, but the fun and action of a First Person Shooter (FPS).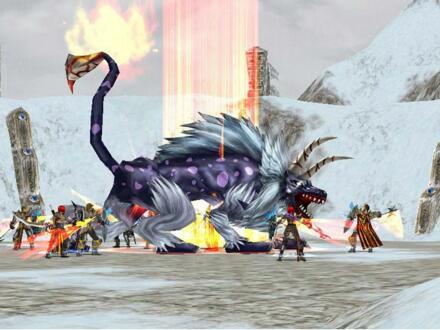 The Legend of Ares MMO
Honor System
When a player kills another player from a rival nation or guild, they will receive one honor point. When a player is defeated by another player from the rival nation, one honor point is taken away. When a player accumulates a certain number of honor points, he/she will receive a rank within their nation's standing. The general rule of rank is: the higher rank a player achieves the greater the bonus that player will get towards his attack and defense power (see Ranking System on website).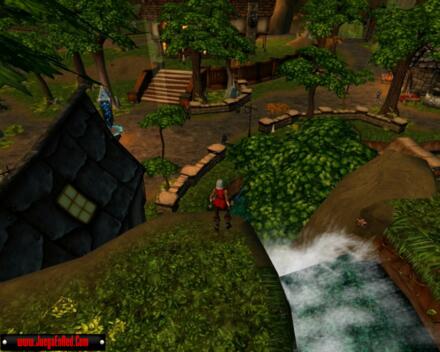 Dungeon Runners MMO
Dungeon Runners is a fast paced, action RPG experience where you take on the role of a brave hero and explore dangerous dungeons, battle ferocious monsters, and discover unique items! Your hero can adventure alone or team with a party to hunt terrible monsters and reap fantastic rewards.
More free MMORPG Games -> 1 | 2 | 3 | 4 | 5 | 6 | 7 | 8 | 9 | 10 | 11 | 12 | 13 | 14 | 15 | 16 | 17 | 18 | 19 | 20 | 21 | 22 | 23 | 24 | 25 | 26 | 27 | 28 | 29 | 30 | 31 | 32 | 33 | 34 | 35 | 36 | 37