play free online games
free 2d mmorpgs
More Free games -> 1 | 2 | 3 | 4 | 5 | 6 | 7 | 8 | 9 | 10 | 11 | 12 | 13 | 14 | 15 | 16 | 17 | 18 | 19 | 20 | 21 | 22 | 23 | 24 | 25 | 26 | 27 | 28 | 29 | 30 | 31 | 32 | 33 | 34 | 35 | 36 | 37

Pirates of Tortuga 2 MMO
Available in five different languages: German, english, french, spanish and turkish. Developed by worldwidegames GmbH for Internet Browsers. Pirates of Tortuga 2 is a free to play browser based mmo game where you must conquer the Caribbean sea as a feared pirate. Build your own settlement, produce goods and buildings and create your own powerful pirate fleet. Capture, plunder and pillage – nobody's safe from you. Sail through the Caribbean and become a feared pirate through numerous sea battles. Experience the adventure of a lifetime! It's time to set sail.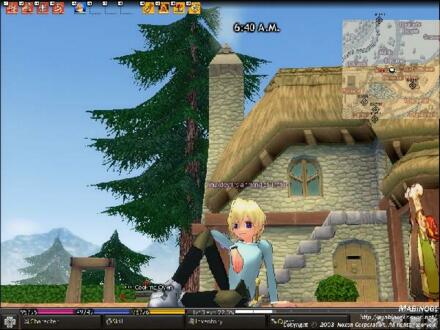 Mabinogi MMO
Mabinogi is a fantasy MMORPG teeming with exciting opportunity and adventure!

Dynamic Combat Experience

* Mabinogi's 2.0 real-time combat system puts you in command of combination attacks, defensive skills, counter-attacks, and special moves! All combat skills are interrelated: you MUST read your opponent's moves and react accordingly to master the art of Mabinogi combat!
* Easy to use, difficult to master! The combat system is very intuitively designed for players of all levels. For some extra assistance, you can just utilize the auto-combat mode to help manage your battles.

Rise of Mythos MMO
Rise of Mythos is a browser online collectible trading card game with MMO elements, developed by GameFuse for internet browser, which offers you deep PvE and PvP modes. Fight to protect the city of Silver Heron Ridge from encroaching evil forces in an exciting PvE Campaign, face powerful AI opponents with other players in Challenge Hall, and fight your way to the top of Ascension Tower for powerful rewards. Choose one of four powerful classes and build your deck using creature cards from seven distinct factions, show off your deck building skills and claim victory over your fellow players in the Arena.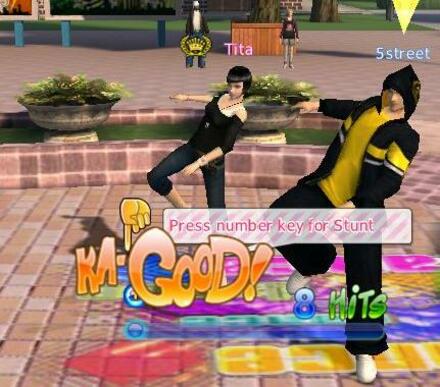 5Street MMO
5 Street is a new casual music game with deep hip-hot cultural style, the game is full of pop cultural and latest types of dance style. The character in game is so closed to the real life and with beautiful appearance, and the costume is based on fashionable trendy concept of design, these advantages make the game more like a fashionable magazine, and could even create a new fashion step.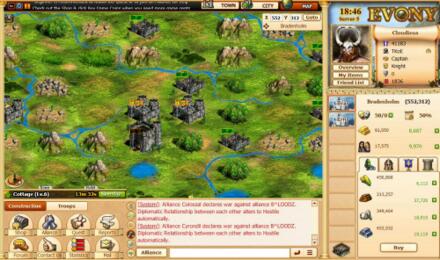 Evony MMO
Evony is a browser-based, strategy-based MMO game. The game is set in medieval times where a player must to establish a city and begin developing various technology and building supporting structures to generate armies and resources for the purpose of attacking other players and in game opponents. Evony is set in a persistent world–when a player logs out, the game continues.
Evony has two different monetary systems. The in-game monetary system revolves around gold. Gold can be obtained by completing quests and by taxing the player's population. It is also possible to sell resources for gold on the marketplace to other players. In lieu of this, a player can use real money to buy game cents with which to purchase items and resources from the in-game shop.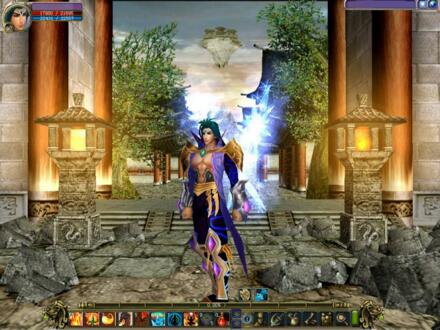 Talisman Online MMO
Talisman Online is a 3D Free Fantasy MMORPG. This game is based on an ancient mythical story with superb 3D scene. It has 5 different professions, and each has its own battle skills and living skills. There are hundreds of quests and monsters in the game world and several challengeable independent scenarios for you to take the adventure. You even can get your own magnificent mount or capture the monsters as your pets. Come to the mythical world, Teamwork to Survival, Talisman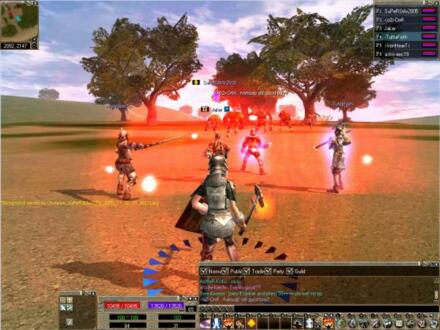 RYL2 Inclomplete Union MMO
RYL 2 Inclomplete Union is a well-balanced MMORPG developed under a 3D environment that allows players to create their own character, define its role, do battle with it, and much more in a virtual world. No longer do players have to face monotonous individual games but they can now interact with hundreds or thousands of other players from all over the world and undertake the adventure of a lifetime together.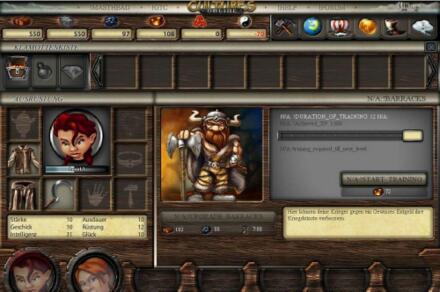 Cultures Online MMO
Cultures Online is a free-to-play browser-based MMORPG where your hero's adventure starts in his or her village way in the icy north on an island somewhere in the vicinity of Iceland. Hire more Vikings and decide whether you want them to help you expand your village or to accompany your hero on raiding expeditions. Bear in mind, though, that only your heroes will be able to make the other Vikings in the village work. You choose how your village should develop.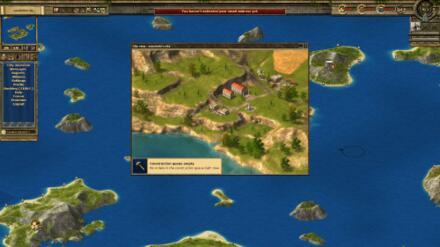 Grepolis MMO
Developed by InnoGames GmbH for internet browsers, Grepolis is a free to play browser based online game set in the Ancient Greece. The objetive is to build up from a small Polis to a huge metropolis. The exploitation of resources forms the basis for the ascent of your Polis to become a powerful island power. In Grepolis, there are 4 resources, 3 normal types and 1 special type. The normal resources consist of wood, stone and silver coins. For all units and building, you require resources.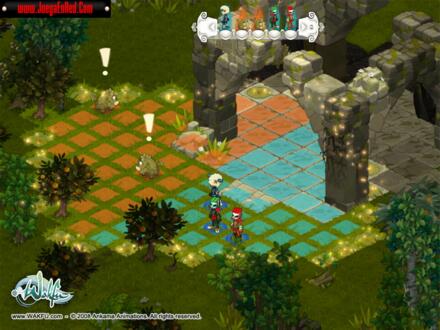 Wakfu MMO
Wakfu is the continuation of the online game DOFUS, developed by Ankama. Its story takes place around 1 000 years after the beginning of the age of dofus and invites players on a captivating new adventure in the different lands of the World of Twelve.

With a choice of 12 playable classes, players can be fierce warriors, magicians with healing powers or even summoners that have the ability to call upon plants or animals. A robust set of customization give players the opportunity to create their own unique character.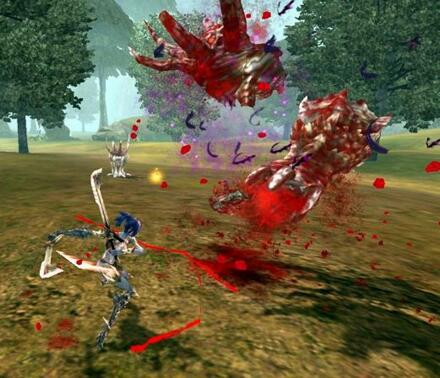 Requiem Bloodymare MMO
Requiem: Bloodymare is a massively multiplayer online game for mature audiences that will immerse you into a dark world of bloodshed devastated by generations of scientific and magical abuse. You'll need to fight against the grotesque monsters that stalk the cursed land, and band together with your allies to survive against the stronger, bloodthirsty creatures that only prowl at night. Use a wide selection of weapons and the mysterious powers of Beast Possession to strike down your enemies and destroy evil. Requiem Online offers a refreshingly new approach to the MMOPRG genre with its grim, dark atmosphere and tense, blood splattering action.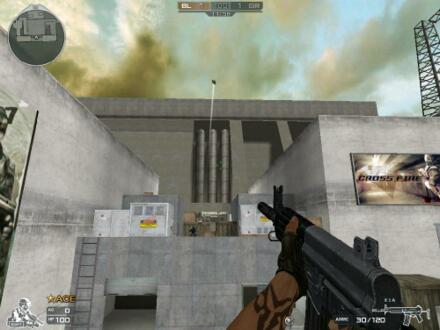 Cross Fire MMO
Cross Fire is an online military first-person shooter for the PC, developed by SmileGate and published by G4BOX. Players assume the role of either a Black List or Global Risk operative, and then compete in modes including Team Death Match and the exclusive stealth-action Ghost Mode. Cross Fire also will include a persistent military ranking system, in-game friends lists, a clan formation system, and deep character customization options. Cross Fire will always be free-to-download-and-play.
More free MMORPG Games -> 1 | 2 | 3 | 4 | 5 | 6 | 7 | 8 | 9 | 10 | 11 | 12 | 13 | 14 | 15 | 16 | 17 | 18 | 19 | 20 | 21 | 22 | 23 | 24 | 25 | 26 | 27 | 28 | 29 | 30 | 31 | 32 | 33 | 34 | 35 | 36 | 37