games online free
free mmorpgs games
More Free games -> 1 | 2 | 3 | 4 | 5 | 6 | 7 | 8 | 9 | 10 | 11 | 12 | 13 | 14 | 15 | 16 | 17 | 18 | 19 | 20 | 21 | 22 | 23 | 24 | 25 | 26 | 27 | 28 | 29 | 30 | 31 | 32 | 33 | 34 | 35 | 36 | 37
3Dchat MMO
3D Chat is a mmorpg client based developed for Windows. 3D Chat is characterized by a strong social component and his structure reminds the one seen another succesfull social mmo: Second Life. Players can create their characters with a rich editor and can dress them up as they want into the game.

In the game there are a lot of places to know and chat a lot of players like hotels, pubs, shops and so on.

Players can buy a lot of items inside the game such as clothes and they can edit their characters in their favourite way.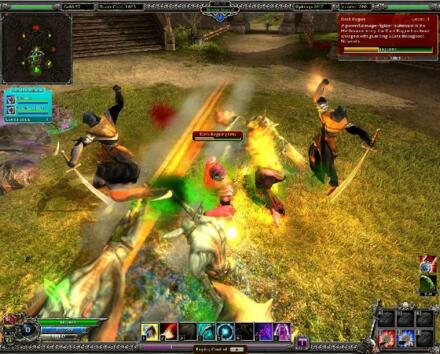 Savage 2 MMO
Savage 2: Tortured Soul builds on the successes of the first title to create new battlefields for multiplayer loving gamers to call home. Return to the fantasy realm of Newerth to continue the epic battle of Savage. As in the original, the game combines traditional RTS play with fast action combat in a multiplayer environment. Savage 2 uses a 20 unit class based system that should create more variety and strategy to who chooses what units in battle, and is more Battlegroup/officer based than ther original for tighter structure and more complex battles.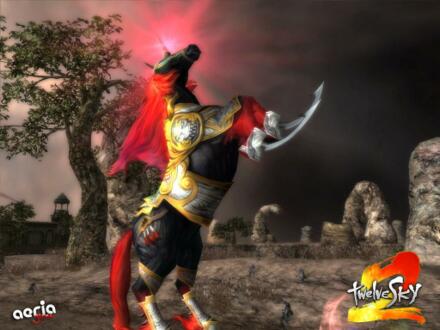 Twelve Sky 2 MMO
Like Twelve Sky, Twelve Sky 2 is an adrenaline-pumping Massively Multiplayer Online Role-Playing Game (MMORPG) based on an oriental fantasy theme of ancient China. Offering a uniquely intense and addictive faction vs. faction based gaming system, Twelve Sky 2 is filled with battle and action which is bound to satisfy all the PvP needs of veteran and new players alike.

Players may choose from any of the three classes of each faction, then develop their skills, sharpen their weapons and refine their armor to produce a character fit for battle against the other Factions.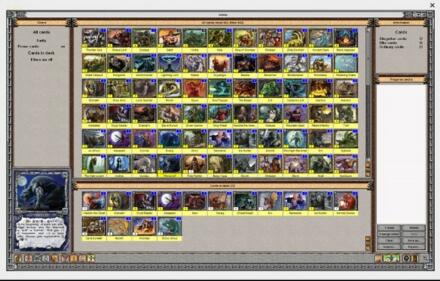 Berserk Online MMO
Berserk Online is a Free to Play Online trading card game based on an extremely popular Russian collectible card game, developed by Berserk for Windows. Players in Berserk Online can challenge each other using their own deck of cards. Each card is a creature with its unique abilities and features and there are more than 350 cards available in the game. Berserk Online can be defined an high strategy game, given its mix of classical trading card games gameplay and its unique board games elements which make the game even more strategical. The world in Berserk Online is divided into two Realms: Light and Darkness. Each player entering into Laar should decide which side to serve and protect. Berserk Online combines the richness of a trading card game with the strategic focus of a board game, in facts before starting a game you'll have to place your cards on a board where you can face your opponents and look for the best strategy to defeat him. The world of Laar: a world where once upon a time blue oceans danced with the waves and virgin forests were to be found everywhere across the landscape. And there was magic, a useful magic that would help everyday life's activities. That was before the Cataclysm. Play on the battlefield, an imaginary rectangle, 6 squares in height and 5 squares in width. Players' armies are placed next to each other and facing each other. Each army uses its own half of the battlefield. In the beginning, cards are placed face down so that the opponent does not see your battle formation. If a player has symbiotic cards, those cards are placed down on top of the cards, on their host. Player one (attacking player) uses the central area of his part of the battlefield (3×3 squares) to deploy his army. Player two (defending player) can use 5 squares of his first row for placement of his army.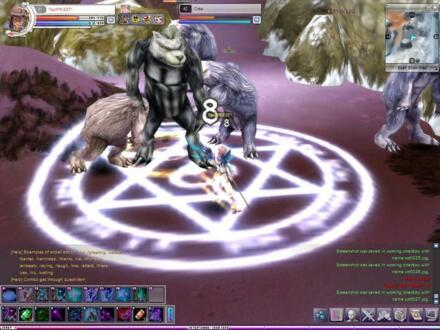 Deco Online MMO
In the near future, the world`s industrial infrastructure has been severely hampered by global shortages of oil. With the slowing pace of business and progress, all eyes are on a remote island, where an amazing new natural resource has been discovered: Mittron.

You will carry out missions that the OMD government assigns to you at the different Stations you work out of. Whether you`re chasing down HUVs, delivering doughnuts or smoking other drivers in the Battle Zone, your skills as a driver will determine your success on Mittron Island.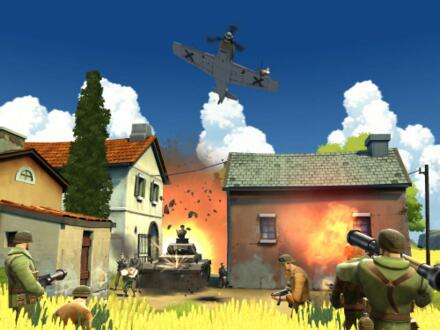 Battlefield Heroes MMO
Developed by EA Digital Illusions for Windows, Battlefield Heroes is a cartoon-style action game in context-specific third- and first-person shooter perspectives (F2P MMO FPS). Micropayments may be made for additional items to customize the appearance of players' avatars without any gaming advantage. The game is said to be placing less emphasis on skill and strategy, and will be less demanding on computer specifications than the previous games of the series to increase the audience base. In addition, a system will be in place to match players of similar skill levels together for fair play.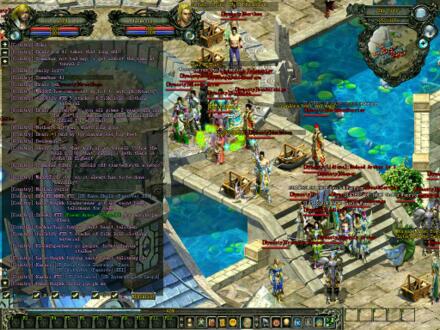 Magic World Online MMO
Innovative new concept , that's what made Magic World Online distinguish itself above other titles. This game is the first MMORPG to integrate in-game video chat system and official robot system. They are all for the pursuit of gameplay and giving players more time to enjoy real-time community with their hands freed from repetitive grinding job.

The game world is set in a distant magic land, the Dynasty and the Empire, namely Humans two opposing camps once invited a catastrophic abuse of Gods Dominant Sword, a divine magic sword for the sealing of destructive Devils. On the edge of extinction, the sinful and helpless Humans have no choice but to try desperately to sink their differences and find the way out. For Humans ultimate fate, is there any underlying twist and turn left? That's what players will experience in this game, which includes fantasy, bravery, love, loyalty, friendship and betrayal through various exciting innovative game systems.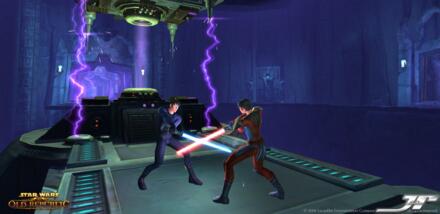 Star Wars The Old Republic MMO
Play Star Wars™: The Old Republic™ and forge your own Star Wars™ saga in a story-driven massively-multiplayer online game from BioWare and LucasArts. Explore an age thousands of years before the rise of Darth Vader when war between the Old Republic and the Sith Empire divides the galaxy.

Choose to be a Jedi, a Sith, or from a variety of other classic Star Wars roles, and make decisions which define your personal story and determine your path down the light or dark side of the Force. Along the way you will befriend courageous companions who will fight at your side or possibly betray you based on your actions. Together, you will battle enemies in dynamic Star Wars combat and team up with other players to overcome incredible challenges.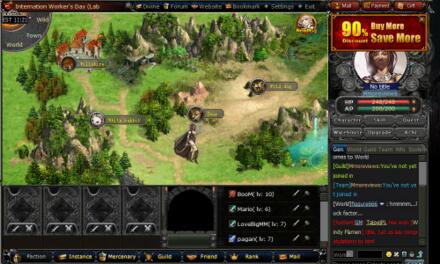 Dragons Call MMO

Dragon's Call is a 2D browser-based, turn-based,fantasy MMORPG, developed by Everdream Studio for internet browsers. Equip your character with a variety of weapons and use skills and magical abilities to travel through mysterious lands. When working in different places, you'll obtain corresponding reputation rewards, as well as certain amounts of EXP and gold. And when your reputation reaches a certain level, you can also get preferential treatment and unexpected surprises accordingly.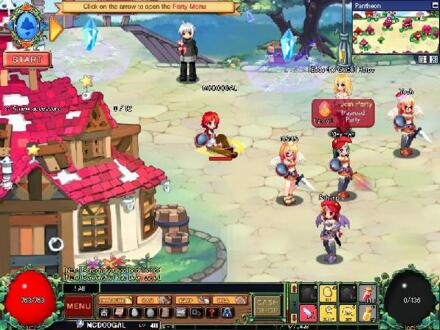 Pi Story MMO
Pi Story is a free MMORPG (Massively Multiplayer Online Role Playing Game) created by a Korean company specializing in online game development.

Pi Story is an action-adventure game in which you travel through instanced dungeons with a party of 8 or less. Outside of dungeons, the player will be located in a town where he/she may find others to party with, buy and sell equipment, as well as do various quests given to him/her by a Non-player character.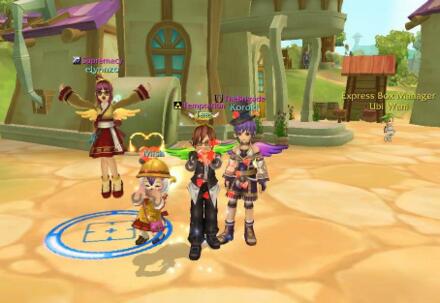 Holic Online MMO
Holic Online is a cute-style free MMO developed by Mgame based in Seoul, South Korea. The game features meticulous scene setting, adorable characters and plenty of action and emotes.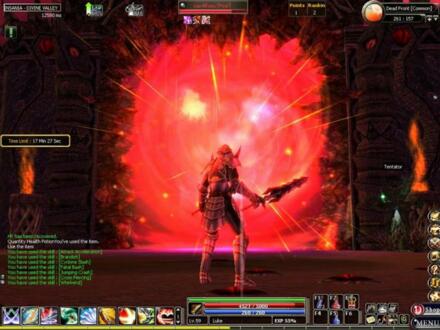 Dekaron MMO
Dekaron is a free-to-play action MMORPG developed by GameHi and published by Nexon.

Based in Seoul, South Korea, GameHi is specialized in developing online MMORPG and FPS games with cutting edge technology, gaming expertise, and innovative ideas. GameHi has been in the spotlight ever since Dekaron (MMORPG) and Sudden Attack (FPS) were listed as two of the most popular games in the Korean online game market.
More free MMORPG Games -> 1 | 2 | 3 | 4 | 5 | 6 | 7 | 8 | 9 | 10 | 11 | 12 | 13 | 14 | 15 | 16 | 17 | 18 | 19 | 20 | 21 | 22 | 23 | 24 | 25 | 26 | 27 | 28 | 29 | 30 | 31 | 32 | 33 | 34 | 35 | 36 | 37