online mmorpg games
free online multiplayer racing games
More Free games -> 1 | 2 | 3 | 4 | 5 | 6 | 7 | 8 | 9 | 10 | 11 | 12 | 13 | 14 | 15 | 16 | 17 | 18 | 19 | 20 | 21 | 22 | 23 | 24 | 25 | 26 | 27 | 28 | 29 | 30 | 31 | 32 | 33 | 34 | 35 | 36 | 37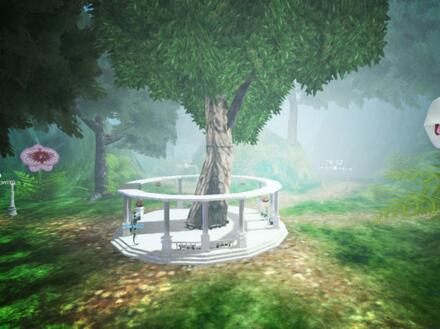 Onverse MMO
Developed by Onverse for Mac OSX and Windows, Onverse is a free online virtual world full of fun people and cool things to do. Unlike 2D social networks that simply give you a profile page, Onverse gives you a free 3D home, clothing, furniture and some tools to get you started. It's your new virtual life in a massive virtual world. Everyone who joins Onverse can create an avatar and get a free apartment, then head out into the world to explore and find new friends. Explore ancient space temples, pirate caves, tropical islands, red rivers and other gorgeous landscapes.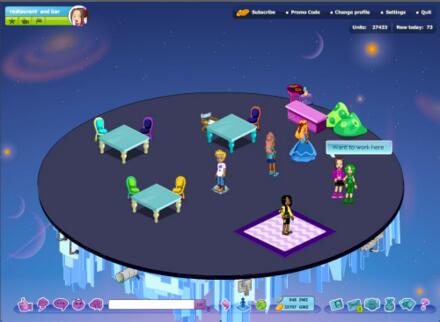 Woozworld MMO
Ready to play directly in your browser and eveloped by Woozworld Inc. for internet browsers. Woozworld is a browser-based virtual MMO world in constant evolution designed for tweens (ages 9-14). In Woozworld, tweens can safely create their own universe, play, and communicate with each other. Woozworld has creative functionalities as well as hundreds of games based on popular childrens' TV series. Woozworld is a 100% safe environment.

In Woozworld, every child can: Create and customize his/her Woozen with accessories; Create his/her Unitz and transform the world; Vote for the best Unitz and Woozen; Play and view hundreds of games and videos (by territory); Communicate and start Spellz battles with others players and friends; Take on the world by storm and complete diverse missions; Earn Beex and Wooz to buy objects; Participate in Woozworld's animations; As well as many more free benefits!

Grand Chase MMO
Grand Chase is a Free-To-Play, 3D-rendered fantasy adventure online game developed by KOG. The Ntreev USA release of the title features exclusive and significant upgrades to the game including: updated graphics, fine-tuned control mechanics, USB controller access, new, professional localization along with professionally produced English voice acting for all story elements. Also, the game features new game modes, a new World Map and enhanced Dungeon system, as well as introducing more RPG elements, quests, and missions.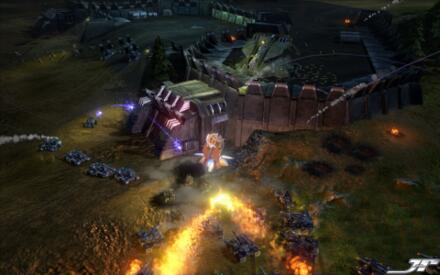 End of Nations MMO
End of Nations brings real-time strategy (RTS) and massively multiplayer online (MMO) games together for a gaming experience that is a revolutionary leap forward.

End of Nations takes place on an unprecedented scale, where your strategy on and off the battlefield can mean the difference between victory and defeat.

Play solo or team up with thousands of gamers to combat the Order of Nations as you develop your Commander class and grow your forces.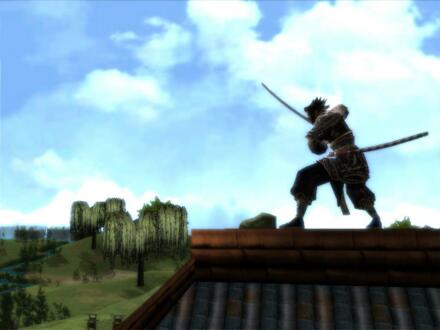 Twelve Sky MMO
Twelve Sky is an oriental style, martial arts based Massively Multi-player Online Role Playing Game (MMORPG). Located in ancient China, Twelve Sky puts players in the middle of an age old conflict between three warring factions. Choose your side in a quest for honor and power. Wage a never ending battle to obtain ancient holy relics that will help destroy all that oppose you.
Features


* - Natural martial arts movements using motion capture technology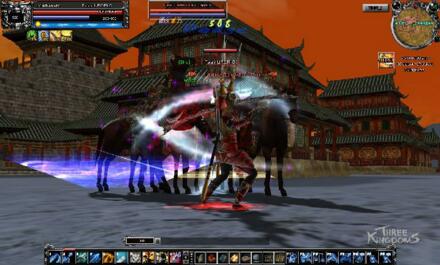 Three Kingdoms MMO
This martial arts free MMO is based on the most popular Asian novel of all time. Choose from 4 exciting and unique character classes to help battle through 200 fantastic levels filled with historical Generals and their relentless minions. Along the way, you can rewrite world history by carefully planning and executing political assassinations.

Become Lord of your Kingdom:
Take control of your Capital City by rising victorious in large scale Castle Sieges, and become Lord of your Kingdom! As Lord, you not only have access to one of a kind equipment and mounts, but also special skills such as buffs and teleports. Watch out for those that covet your position however, as you must defend your Castle from intruders that wish to become Lords themselves!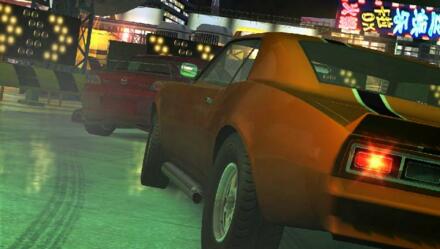 Project Troque MMO
Project Torque is a Free MMORG or otherwise known as a Massively Multiplayer Online Racing Game. It features cuting edge 3D graphics, multiple game modes, up to 32 players per race, online rankings and more!

Game Features:

* MMORG (Massively Multiplayer Online Racing Game)
* Cutting Edge 3D Graphics
* Several Types of Game Modes
* 8 Player Races (Expanding to 32 Players per Race)
* Advanced Experience and Licensing System
* Online Community features like Chat and Email within the Client

Managore Managor Mannagor MMO
Managore is a fantasy browser-based strategy game where the main goal of the game is to banish evil by destroying Managore, who has ruled the land for millennia. This will bring immense glory as well as victory to your guild. Before you can face Managore, you have to destroy his 9 keepers.

In the beginning of the game, immediately after registration, each player receives a Kingdom which is placed at random coordinates on the map. The kingdom is the place where all processes occur. Here each player constructs his buildings, researches sciences and trains units independently from all other players and according to his race. Each Kingdom has a hero which is one of the 3 types – melee, ranged or magic. Each player has a mentor, which main function is to give the player different missions which will help him to get used to the game. Each successfully completed task will bring you a reward, which will make your game easier.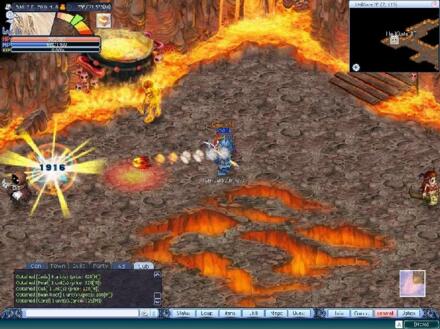 Luminary Rise of the Goonzu MMO
Luminary: Rise of the Goonzu is a strong community based MMORPG (Massively Multiplayer Online Role-Playing Game) produced by adopting real world 's Politics and Economy into a High resolution 2D animation style environmental setting. In Luminary Online, players can become the citizen of Luminary world and take part in the production, commercial trades, trading stocks, leasing out buildings, and hiring own NPC. Players participate in various social activities and politics in order to become Warrior, Merchant, Politician or their ultimate goal, the Goonzu, the master of the Luminary world who is elected through the Resident Election. In each town, the appointed ministers of various departments control the economy, social welfare and the political system of each server.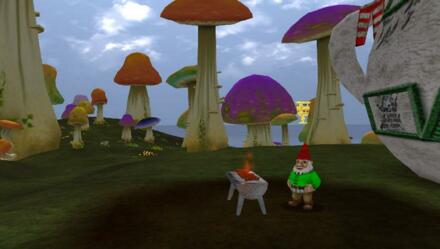 Secondhand Lands MMO
Secondhand Lands is the massively multiplayer online game set in a fairytale world colored with parody and witty fun. The heroes are comprised of a motley crew of wolves, sheep, catgirls, and scrappers who have pledged their undying (well, perhaps not undying) allegiance to either Little Bo Peep or Red Riding Hood. In addition to the vanilla game-play mechanics of mainstream online games, this world offers over 120 handwritten quests, a crafting system to trump all loots, player to player mounting, and an a la carte skill system to keep the Billy Goats Gruff at bay for quite some time!
Star Supremacy MMO
Star Supremacy is a mmorpg free2play browser based, settled in the deep space and that can be played directly from your favourite browser.

The game presents a lot of feature of the classic SCI-FI RPG and RTS. The player must command a space ship and create colonies and villages on different planets.

The interface is not so easy but you will take a bit of time before you know all the feature and the things you can do.

There are a lot of feature and the world is really big. There are a lot of planets and galaxies and they can be fully explored.

Eredan MMO
Eredan is an mmorpg that can be played directly from your favourite browser. In Eredan the player won't use a single character but he will use a deck and will use it to fight against npc or others real players.

The player will be guided through a tutorial and will understand all the base features of this game.
Of course if he will win a lot of fights he will earn a lot of money, XP points and rewards.

All the cards of the deck are very well characterized and each of them has a class, race and all will have powerful attacks.

More free MMORPG Games -> 1 | 2 | 3 | 4 | 5 | 6 | 7 | 8 | 9 | 10 | 11 | 12 | 13 | 14 | 15 | 16 | 17 | 18 | 19 | 20 | 21 | 22 | 23 | 24 | 25 | 26 | 27 | 28 | 29 | 30 | 31 | 32 | 33 | 34 | 35 | 36 | 37