online mmorpg games
Page 12
More Free games -> 8 | 9 | 10 | 11 | 12 | 13 | 14 | 15 | 16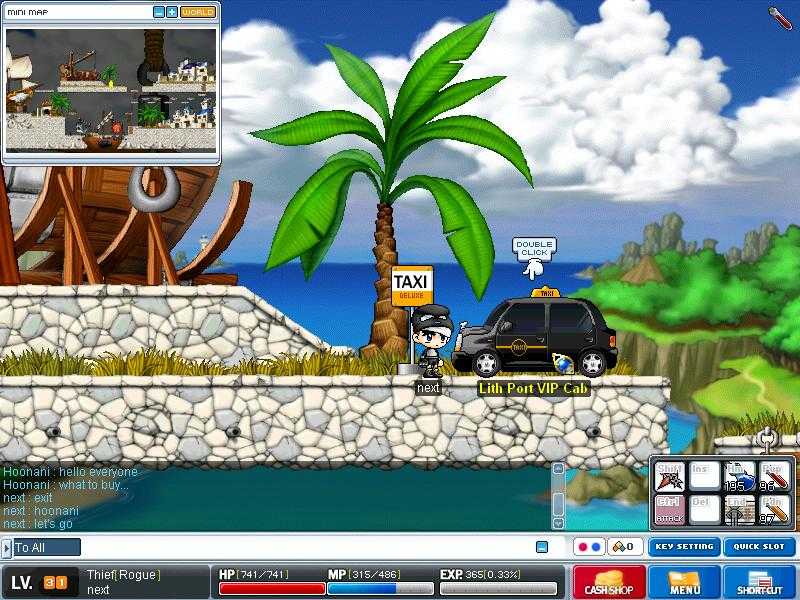 Maple Story MMO
Developed by Nexon for Windows. MapleStory is a free-of-charge, 2D, side-scrolling massively multiplayer online role-playing game. Although playing the game is free, character appearances and gameplay enhancements can be purchased from the "Cash Shop" using real money. MapleStory has a combined total of over 50 million subscriber accounts in all of its versions.
In the game, players travel the "Maple World", defeating monsters and developing their characters' skills and abilities as is typical in role-playing games. Players can interact with others in many ways, such as through chatting, trading, and playing minigames. Groups of players can band together in parties to hunt monsters and share the rewards. Players can also join a guild to interact more easily with each other.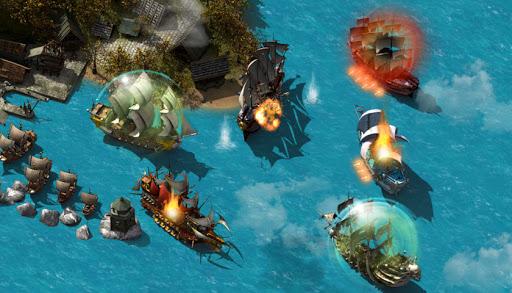 Pirate Storm MMO
Developped by Bigpoint, Pirate Storm is a pirate themed MMO playable in your Internet browser. Pirate Storm is a state-of-the-art, sea-combat game featuring highly-detailed flash graphics as well as a superb balance of PvP, PvE and guild battles.

Take command of your own ship and fight monsters, pirates and other sea scum while hunting for treasure and honor for you and your allies. Set sail and start wreaking havoc online now! Load the harpoons, turn sea monsters into chum, send your enemies to their watery graves and unleash the devastating power of your cannon fire - have your way with your opponents until all that's left is the smoldering, tattered wreckage of their ships. In Pirate Game Pirate Storm's battle for glory and gold, the end justifies the means.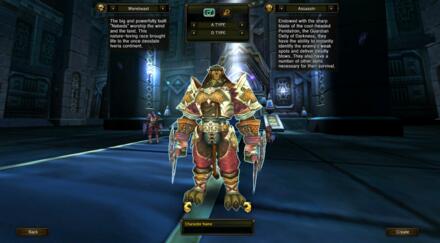 4STORY MMO
Developed by Zemi Interactive for Windows. 4 Story is a Free 2 Play Game MMO.

In 4Story there are enemy kingdoms in war. Choose which kingdom you would like to fight for. As one of their supporters you will fight in fantastic battles to secure peace throughout the country and to help reveal its legendary secrets. The fate of the country lies in your hands. Discover the world of 4Story and become part of this thrilling role playing game with a clever battle system and exciting missions. Travel through time, discover unknown territories and master different challenges.

MechWarrior Online MMO
MechWarrior Online is a Free to play Tactical MMOFPS genre game, developed by Piranha Games for Windows.

A universe fuelled by war where huge skyscraper sized mechanised robots known as BattleMechs fight it out over the various worlds and landscapes for the glory of their sworn faction. True to the BattleTech lore the game is set in 3050 A.D. and utilises the story and technology available in this pre-established timeframe from the various lore canon from the MechWarrior franchise. In this tactical MMO first person shooter each player takes on the role as an infamous MechWarrior, the pilots of these enormous, devastating constructs that serve only one purpose; war.

Rising Grave MMO
Developed by S3 Studios Pty Ltd, Rising Grave is a free-to-play browser-based zombie game. Unlike the others zombie-themed themed games, where players defend themselves against the zombie menace, Rising Grave puts the player in the undead rotten body of a zombie, trying to attack the humans or the other zombie players.

The game is developed thinking to the needs of both solo players and team players. You can enjoy the game spending hours online with your friends and your horde of 30 allied zombies, or you can just play for few minutes each day killing that nasty humans, doing tasks, training your stats and keeping enemy zombies away from your home.

Total Domination MMO
Total Domination is a free-to-play RTS game developed by Plarinum for internet browser. This title allows you to discover lost knowledge, research new technologies, lead armies, protect your people, control the weapons of the future and claim your empire. Players can construct empires from the ashes of fallen civilizations, wage war for control of the world's resources, develop their colony and instill loyalty in their followers.

The game's interface features all the classic element of the genre which are familiar to long-time gamers, in addition to in-game Immersive storylines developments which introduce non player opponents and new ways to work with or betray other players.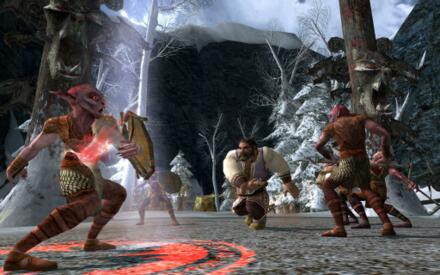 Lord of the Rings Online MMO
The Lord of the Rings Online (LOTRO) is the first massively multiplayer online role-playing game (MMORPG) set in the world of J.R.R. Tolkien's The Lord of the Rings. LOTRO takes place in a persistent online world populated with real and computer players that continue to function even when you turn the game off, and Free to Play MMO.

One benefit to playing LOTRO is the large player pool, which provides many options when players are looking to enjoy the game with other people. Another great benefit is the frequent updates that Turbine releases in order to expand and improve the game. However, taking advantage of this content can be difficult without a proper understanding of the game functions.

War Of The Immortals MMO
Developed by Perfect World for Windows, War of the Immortals is a free to play fast-paced action MMORPG which features destructible environments, beautifully vivid landscapes and epic monsters. As War of the Immortals implies, players should expect that the conflict has been escalated with more challenging content, that boasts battles of epic scale and engrossing PvP with territory and ressource control.

The evil legions of Ragnarok have returned to Atlantis and players will find themselves in the aftermath of a great battle. With impending doom still at Atlantis' doorstep, players must heed the call to action and take up arms. Only then will good have a chance to prevail over evil.

SWTOR MMO
Star Wars: The Old Republic is a free-to-play MMORPG developed by Bioware and set in the Star Wars universe, three-thousand years before the classic movies and three hundred years after the events of Knights of the Old Republic. Players will take the role of a Jedi, a Sith, a Smuggler, a Bounty Hunter or one of the many other available iconic roles from the Star Wars saga. Besides the classic MMORPG gameplay, they will also experiment a very deep and compelling personal storyline.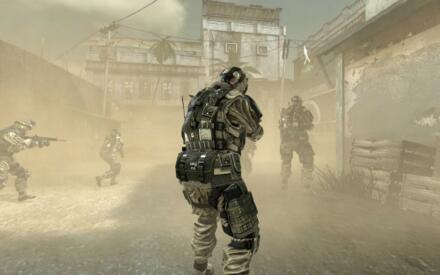 Alliance of Valiant Arms AVA MMO
Alliance of Valiant Arms (abbreviated to A.V.A) is a free mmorpg First Person Shooter game. Developed by Redduck for Windows. A.V.A is based on a fictional war between the EU (European Union) and the NRF (Neo-Russian Federation). Gameplay is very similar to many other online FPS, weapons are bought using in-game currency in the store menu. From the store menu, purchases of an assortment of weapons, attachments, armor, helmets and skill upgrades can be made. All of these have a durability meter which lowers as they are used more in-game.

Villagers and Heroes MMO
Villagers and Heroes is a Free2Play Browser Fantasy MMO RPG game, developed by Mad Otter Games.

Explore and discover the vast magical world of the Seven Realms as you carve an epic adventure seeking out information of the Legendary Four, the heroic founders whose footsteps you can only hope to follow in on your fantastic journey. This free to play fantasy role-playing game offers up a classic MMORPG experience with rich gameplay features from typical staples to twists that set it apart in the genre. Villages & Heroes lets players interact with thousands of other players from all across the world taking on the role of one of four different classes as they seek out challenges and begin their paths on becoming a Legend themselves.

Forsaken World MMO
Developed by World Entertainment for Windows, Forsaken World is a free to play fantasy 3D MMORPG which combines the best of eastern and western cultures.

Players can choose between 5 races: Stonemen (the strongest and the bravest warriors), Elves (their affinities to nature and pious faith to the gods make them fearsome warriors), Dwarves (they are short, tough, thick skinned and have infinite stamina), Humans (their ability to adapt, their potential to learn and their charisma have led this race to assume a leadership position amongst all races of Eyrda) and Kindred (they are the most isolated, but strongly united).

Therian Saga MMO
Therian Saga is a Browser F2P MMO RPG developeb by Virtys.

Therian Saga is a free to play RPG with a difference, set in a fantasy world of adventure players will have the freedom to do what they wish, pursue their preferred vocations and experience exciting adventures in a newly discovered continent. Players can create their own bands of thieves, party of fighters, guild of crafters and more as they choose their place in the community to craft items, weapons and treasures for both themselves and other players.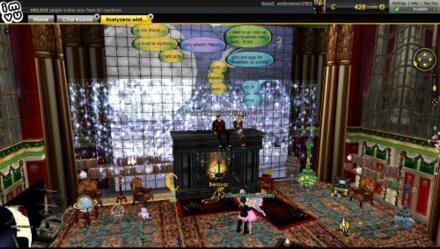 imvu MMO
Developed by IMVU for Windows, IMVU is a free to play online social network and virtual world where millions of members use 3D avatars to meet new people, chat and have fun playing game in animated 3D scenes. You can shop and dress up your avatar with your own personalized look, design and decorate your own 3D space, and connect with new people from around the world.

IMVU has reached 50 million registered users, 10+ million unique visitors per month and a $40+ million annualized revenue run rate. It has the world's largest virtual goods catalog of more than six million items with approximately 7,000 new items added every day, almost all of which are created by its own members. The virtual goods catalog consists of everything from 2D stickers to detailed 3D items like virtual jewelry, clothing, hair, cars and other fun items that help IMVU community members create an IMVU identity as unique as their own.

More free MMORPG Games -> 8 | 9 | 10 | 11 | 12 | 13 | 14 | 15 | 16