FREE MMO GAMES
Free Online MMORPG
More Free games -> 1 | 2 | 3 | 4 | 5 | 6 | 7 | 8 | 9 | 10 | 11 | 12 | 13 | 14 | 15 | 16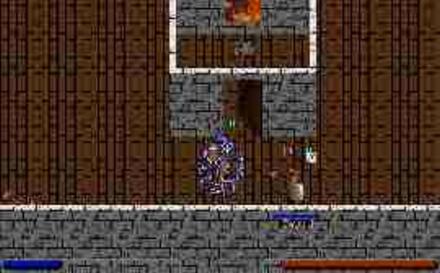 Vagabonds Realm MMO
Vagabond's Quest is a multiplayer onling Role Playing Game where you can fight with thousands of other players from around the world. The game is simple to learn, fun to play, and a great way to meet friends. So step into the land of Vagabond's Quest and open your mind to a whole new world.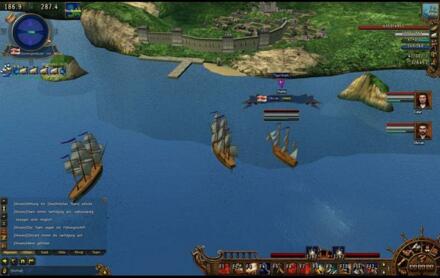 Bounty Bay Online MMO
Bounty Bay Online is a massively multiplayer online adventure that leads you into an exciting time of sea explorers & pirates. This swashbuckling adventure awaits everyone from the newbie-sailor to the adept captain, from the buccaneer in Royal command to the wicked pirate. Steer your ship, survive sea battles, sail to safe harbours and explore the world of the 15th, 16th & 17th centuries. Its up to each player in Bounty Bay Online to choose whether they want to be an explorer, merchant or pirate!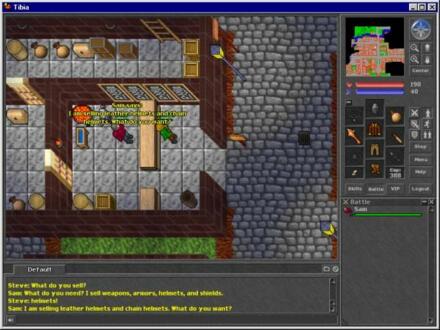 Tibia MMO
Tibia is medieval fantasy online game full of exciting adventures, mighty magic, and great battles. On your journey you will meet thousands of players from all over the world.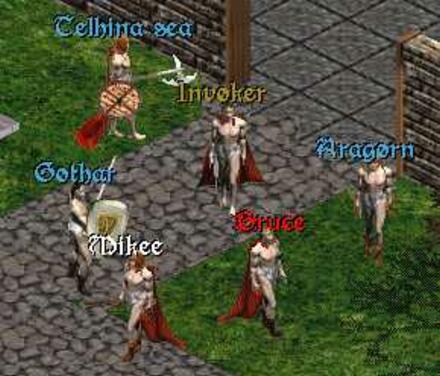 The 4th Coming MMO
The 4th Coming is the only MMORPG developed by an independant studio and licensed to large Internet Service Providers (ISPs), Gaming Portals and Game Publishers around the world.

Amongst its current licensees, T4C counts big names such as France Telecom's GOA in France and Waei International Digital Entertainment in China.

T4C distinguishes itself from the other few MMORPG on the market with its familiar isometric third-person view and with its sophisticated quest engine. The action-oriented gameplay is somewhat of a cross-breed between Ultima Online™ and Diablo™.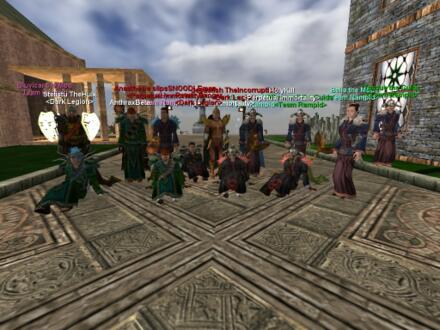 Crowns of Power MMO
Crowns of Power, developed by Rampid Interactive, is a 3D graphical online MMO where players will have the power to govern themselves in a volatile world where PvP (Player vs Player) combat can be engaged in nearly everywhere you go. With smaller world populations, there will be a sense of community unlike any other game on the market. Players will earn their reputation and role on the server, and be held accountable for their actions. Death will come with a steeper price, and make people think twice before committing acts against the community. As guilds develop, they'll be able to display their power by obtaining Guild Halls that they must maintain and protect, adding another social and contested element to the game. Choose your spell school between white, red, green, blue, and black magic.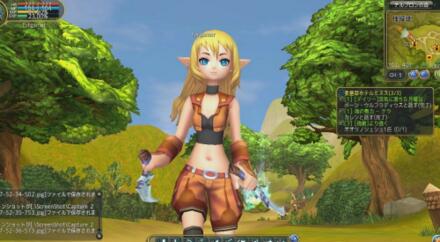 Iris Online MMO
Developed by Eyasoft, Iris Online is a gypsy-themed 3D fantasy MMORPG set in the magical world of Arcana. With over 1000 quests, 22 themed instance dungeons, and an intricate Tarot Card system, Iris Online is a full feature MMORPG rich in both PvE and PvP action. The cute anime-pop graphics and gorgeously realized 3D environments make Iris unique, with a look and feel all its own. Iris's full feature set also includes a beautifully organized UI to display information in a stunningly simple yet comprehensively informational interface. Additionally, for those players who want to keep their finger on the pulse of their social network, Twitter has been fully integrated into the player dashboard without the use of any add-ons.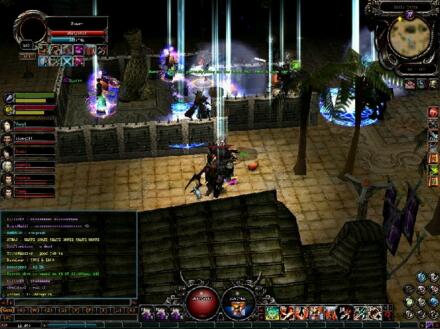 Cronous MMO
Introduction
Buckle up your breastplate and sharpen your swords! Enter the world of CRONOUS and prove your mettle as you and your friends battle across a gorgeous, mystical land of monsters, magic and evil gods...

Features

* Full 3D Graphic MMORPG
* Flexible Growth System combined with level system and skill system
* Dynamic Battles and vaious Magic 222
* Non-Linearly Storytelling & Variableness
* Growth Items
* Up to 30 million kinds of Skill Set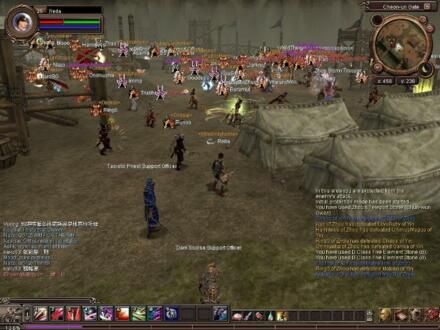 Sho Online MMO
Sho Online is an online game that is based on one of the four Chinese tales called the Fengshen Yanyi.

Fengshen Yanyi, is a story that is created based on the real historical events. It merges the conflicts between the Yin and Zhou era to the imaginary world of Taoism.

In order to create the fantasy world of Sho Online, weve adapted the fantasy elements of this tale to the game.

The starting point of this game is 50 years after the original Fengshen Yanyi incident took place.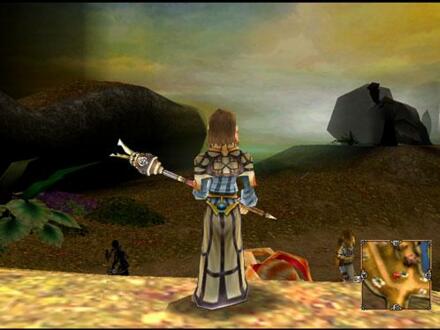 PristonTale MMO
Priston Tale is a Full-3D MMORPG (Massively Multi-player Online Role-Playing Game) based on the players' adventures in the continent of Priston. The 3D environment allows detailed character models and actual differences in height, making the whole experience much like watching an animated movie.

The free-floating camera also allows a whole 360 degrees of camera movement, and the combat sequences boasts explosive action and effects to bring arcade- level fun to the player.

Dragon Nest MMO
Dragon Nest is a free to play action MMORPG which mixes adrenaline-pumping and high-speed combat with visually stunning attack combos with an epic storyline and role-playing elements of both classic RPGs and traditional MMORPGs alike. Developed by Eyedentity Games for Windows, Dragon Nest lets you engage the enemies in a third person shooter style gameplay where you have to aim every single blow through a crosshair and dodge every single enemy's attack using a third-person, over-the-shoulder perspective.

Valiant MMO
Developped by NTTGames for Windows, Valiant is a 3D side-scrolling action RPG. Valiant sets you free in fantasy world inspired by both eastern and western elements of the medieval age.

The game let's you team up with friends and experience the adventure inside various dungeons with lots of monsters, obstacles, traps and also gigantic bosses at the depth of the dungeons. Players will be challenged to create unique variations of combo with the help of quick change and extend weapon features that will grant you the ability to switch between 3 different kinds of weapons within a few seconds.

Luvinia Online MMO
Developed by Simo and Shanda Games for Windows, Luvinia Online is a free to play 3D fantasy MMORPG with subclasses specialization, hundreds of maps to explore and a huge variety of in-game events. It is set in a world that beckons players into a realm where humans, orcs, gnomes and dwarves once co-existed in peace, but now the races turn against the human race. Players will have to take up their weapons and fight for their land against treacherous invaders.

More free MMORPG Games -> 1 | 2 | 3 | 4 | 5 | 6 | 7 | 8 | 9 | 10 | 11 | 12 | 13 | 14 | 15 | 16