FREE MMO GAMES
Free Online MMORPG
More Free games -> 1 | 2 | 3 | 4 | 5 | 6 | 7 | 8 | 9 | 10 | 11 | 12 | 13 | 14 | 15 | 16 | 17

OmensRealm MMO
Omens Realm - Alliance of the Three Worlds is a server of Odyssey Online Classic orginally made by Bugaboo. This Free online RPG server offers classical yet realistic game play. Made from simple programs and projects, this game is simple with addictive game-play.
Choose from over 12 different classes including Mages, Knights, Paladins, Necromancers, Thieves, Ninjas, and more, with beautiful music, hundreds of magical spells and end-less gaming. Start a long adventure, trade and find fortune, start and rule your own guild with your own castle, slain dragons, or just to come on and chat with friends, the destiny is in your very own hands!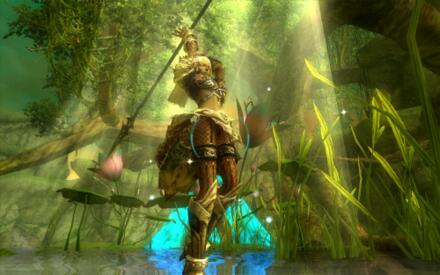 Prius Online MMO
Developed by CJ E&M Corp for Windows, Prius Online is a free to play 3D cinematic MMORPG with high quality production, immersive storyline, three character system, and many other unique features. Prius' storyline are many dramatic in-game movie scenes. Unlike traditional cut scenes, the scenes in Prius are rendered on demand, featuring your character in the cinematic sequences.

The key feature of Prius is the Three Character System (3C System), which allows players to utilize their main character, the Adventurer, their female companion, the Anima, and enormous powerful mercenaries, the Gigas, when in battle. The Anima, whose abilities offer support and protection to the Adventurer, summons the Gigas to demolish bosses and foes. Players get to play all three characters on a journey to defend Prius from evil. Prius offers a large variety of dungeons, ranging from traditional instanced, through timed dungeons to arena type survival waves. In an effort to keep players on their toes several interesting mechanics and difficulty settings has been implemented, affecting enemy spawning. Players can expect random spawn locations, random patrols, and even mini bosses.

City of Steam Arkadia MMO
City of Steam: Arkadia (COS Arkadia) is a free-to-play browser MMORPG based on the Unity3D technology and developed by Mechanist Games. The game takes place in an industrial "steampunk" where clockworks, steam power, and arcane technologies make up the mechanical world of the game.

Players begin their adventure in the city of Nexus, where they have to find out more about their family history, and help to rebuild or destroy Nexus. You can affect the world of the game in many ways, either by defeating enemies in dungeons, or by completing missions that affect the economy, the politics or the inhabitants of Nexus.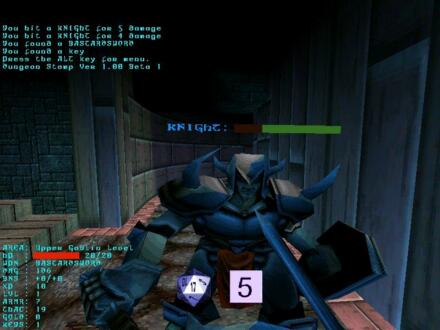 DungeonStomp MMO
Dungeon Stomp is a 3D multiplayer/single player dungeon game based on the d20 game system. Dungeon Stomp will allow you to see your dice rolls, as you would, in a d20 based game system. You can also see your rolls when you listen at doors. Dungeon Stomp can be played as a single player adventure game or you can work together (or not) in a network game. Network Dungeon Stomp can be launched via the multiplayer menu or simply through MSN Messenger.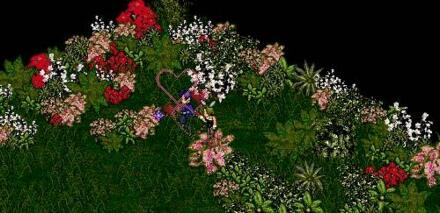 Legends MMO
Legends is a Massive Multiplayer Online Game, in which you play a character that needs social interaction and special skills to survive.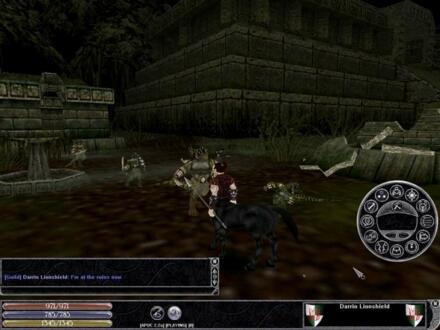 ShadowBane MMO
Brace yourself for the ultimate challenge in online gaming. After a millennium of strife, toil, and struggle, the world of Aerynth suffered a massive catastrophe from which it has yet to recover. You must choose how to survive in this new and treacherous land. Whether the path is to quest alone, build a city, rule an empire or siege enemy kingdoms, you are empowered to follow your calling. Only in Shadowbane, can you truly change your world.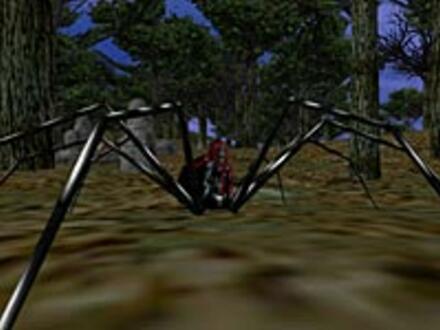 Everquest MMO
World's #1 Massively Multiplayer Online Game. Join hundreds of thousands of people from around the globe in the internet phenomenon, EverQuest. Incredible fantasy and adventure await
Rusty Hearts MMO
Developed by Stairway Games for Windows, Rusty Hearts is a free to play Hack and Slash MMORPG set in a gothic world with anime graphics. It features beat-em-up combat action and different characters to choose from with their own weapons and storylines. Players can party up for explore dungeons through instanced stages.

The three different characters are: Frantz, who supplements his swordsmanship with dark magic granted by his vampiric blood; Angela, who can summon fire and orbs of arcane energy to blast all who stand in her way; and Tude, the perfect combination of man and beast; ducking and weaving like a boxer before pouncing like a ravenous wolf.

The Aurora World MMO
Set in a beautiful world threatened by a rising evil, Aurora World is a free-to-play fantasy MMORPG developed by Aurora Interactive for Windows. In this game you have to stop the evil forces and protect the Aurora World. Players can band together with one of the three great nations, learn the culture, master a profession and grow in battle prowess.

The game features a complete and deep clan system which let you create a family with other players within the game and work together to become the best clan. You can quest together and completing tasks to earn the clan income and purchase exclusive items. Being in a clan will benefit all, allowing you to easily socialize with friends and help each other out. You can challenge other clans in combat to decide who's the top dog within the nation. Moreover, the clan leader can purchase clan talents and activate them for all clan members.

Arcane Saga MMO
Arcane Saga is a free-to-play fantasy MMORPG developed by CJ Games Global for Windows. Players can encounter brutal, fast paced combat in an immersive game world. Obtain Anima, a spirit seeking the fabled hero, and grow together in power and fame. The game is set in the world of Prius, a planet sealed by the King of the Gods Rashard for its creator's defiance. It now waits for a foretold hero to rise and free the world from Rashard.

Players can choose their adventures and build their own experiences by choosing to explore the world of Prius through hundreds of open world quests and experiences or delving deep dungeons for new gear. You can even team up with friends and participate in regular Castle Siege events.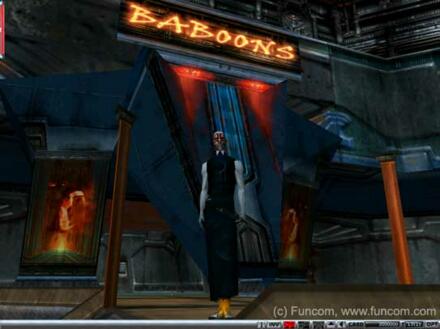 Anarchy Online MMO
Anarchy Online is the first science fiction-based massively multiplayer online roleplaying game (Sci-fi MMORPG). Thousands of players world-wide can compete and cooperate simultaneously in a rich, futuristic world of cutting-edge graphics and sound, brought to you by the award-winning developers of The Longest Journey, Casper the Friendly Ghost, Speed Freaks, Championship Motorcross, and Pocahontas.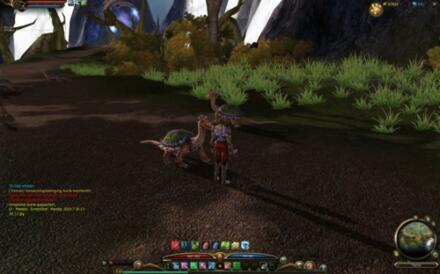 Maestia MMO
Developed by RoCWorks, Maestia is a 3D Fantasy MMORPG set in a gorgeously designed game world. The game is set on a fairly large island where players have to collect all seven of the most powerful 'Maestones' in order to become the strongest player. Join either the Superion or the Temple Knights and fight for your faction in epic Realm vs Realm battles. With its intuitive user-friendly interface, the game is easy to follow and players will never be lost on what to do and where to go. There are two ways of character progression for fast level-up without compromising the fun of development.

More free MMORPG Games -> 1 | 2 | 3 | 4 | 5 | 6 | 7 | 8 | 9 | 10 | 11 | 12 | 13 | 14 | 15 | 16 | 17