FREE MMO GAMES
Free Online MMORPG
More Free games -> 1 | 2 | 3 | 4 | 5 | 6 | 7 | 8 | 9 | 10 | 11 | 12 | 13 | 14 | 15 | 16 | 17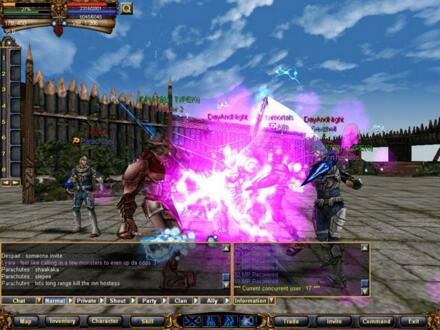 Knight Online MMO
Knight Online World is a free to play fantasy MMORPG developed by MGame for Windows. Step into a world of warrior and magic as you join one of the lands two great nations, the human empire of El Morad or the orc-like savages of the Karus Empire. Choose your race as either Male, Female or an enormous Barbarian, each with their own increased stats and available jobs/classes; the mighty Barbarians are locked to only the Warrior class, however Males and Females are able also pick Mage, Priest and Rogue. As a Warrior you will be the main melee combatant and the parties shield with your high hitpoints and defence. The mage fights from afar, hurling lightning and fireballs with devastating accuracy. The Rogue uses stealth and speed as a flexible role, using ranged weaponry as well as melee attack the Rogue also has some healing abilities. However, the main healer is the Priest, responsible for keeping the party alive but also armed with some offensive abilities and can debuff enemy opponents. Unlock new abilities as you advance through 80 levels, gaining XP from killing monsters and completing quests, which will also reward you with items, weapons and coin.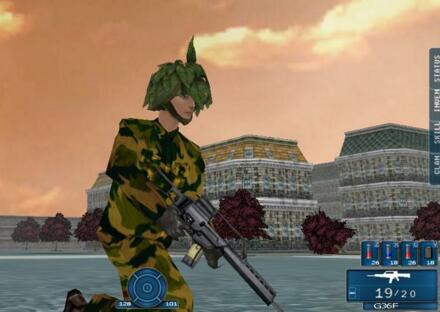 Outpost MMO
Game Features

Definitive military action online role-playing game
Combo genres: RPG meets FPS
Animated with motion-captured technology
More than 300 various weapons
Fully 3D environments
Motion-captured animated characters
Form military units to battle enemies more efficiently
Exciting maps located in various locations around the world
Involving and interactive story

Background Story

In the near future, advances in the field of medicine yielded the discovery of a very important concoction that when consumed, would heal any injuries and restore lost stamina. Due to its almost magical-like properties, people started calling them potions. One of the ingredients crucial in making the potions was the Wild Reishi mushroom. Unfortunately, the Wild Reishi is a very rare mushroom and had to be cultivated in very sensitive conditions. The medical community was enthusiastic with the amazing healing properties of the potion but it never really caught on with the public and was eyed with much suspicion.


Rubies of Eventide MMO
On the continent of Vormis, a new threat brews beneath the capital city of New Jollis. Duke Arkesita, heir to the Praxic Empire and ruler of South Vormis, has declared martial law and sealed the gates of the capital. Without the protection of the capital, a scourge of bandits plague the rural roads, tormenting the villagers that depend on resources from other towns. Kajblood, under the rule of Baron Galadar, has become an impromptu governing body, sending a summons for able-bodied adventurers to help defend the against a recent onslaught of Kobold invasions. Disturbing accounts of necromancers meddling with the undead are whispered in the streets. Even the animals in the region seem affected by some strange aura of unrest.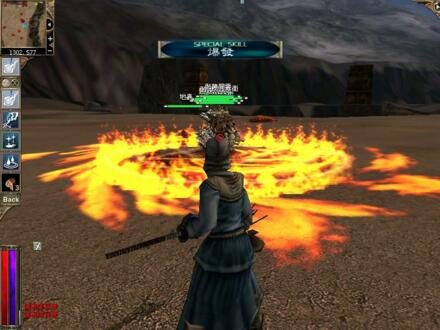 Risk Your Life MMO
Risk Your Life is one of the few MMORPGs (Massively Multiplayer Online Role-Playing Game) that bring you an online Virtual reality atmosphere that is both completely interactive and immersive.

RYL is a well-balanced MMORPG that allows players to create their own character, define its role, do battle with it, and much more in a virtual world. No longer do players have to face monotonous individual tasks but they can now interact with hundreds or thousands of other players from all over the world and undertake the adventure of a lifetime together.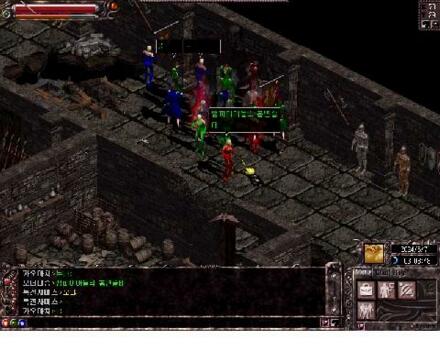 DarkEden MMO
Developed by Softon Entertainment, DarkEden is a free-to-play, horror/action massively multiplayer online role-playing game. Featuring isometric projection graphics and classic hack-and-slash gameplay, DarkEden is a nostalgic throwback to the classic MMORPGs of the 1990s. The game mixes classic Asian, medieval and sci-fi fantasy aspects to create a unique modern horror environment. Players join the ranks of one of the three warring factions, then gear up and dive into the fray for large scale warfare and sieges between the guilds.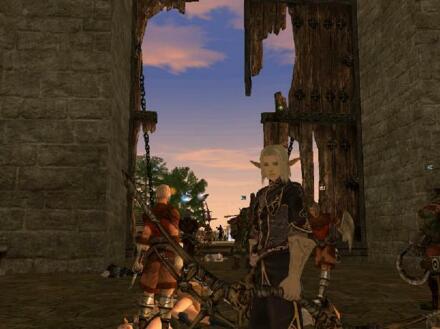 Lineage 2 MMO
The world of Lineage II is established with three kingdoms at its center which encompass the two large continents. Aden, the new kingdom was established after Raoul, the young king successfully quenched a civil war. Elmore, the military superpower, is located in the northern part of the continent. It boasts that it is a direct descendent of ancient
Elmore Aden kingdom. Gracia is located across the ocean on the west. It is currently embroiled in a chaotic battle among blood relatives trying to take over the throne. While these kingdoms buffer each other's power, within each kingdom since each manor has strong desire for self-rule. Therefore the kingdoms are vulnerable to the potential of internal strife as well.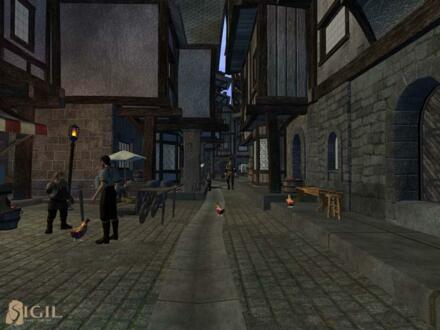 Vanguard MMO
Imagine a vast, detailed world of swords and sorcery, of dragons and knights, of fiery swords and chests overflowing with treasure… a world in which a myriad of sentient races and creatures, many of whom players will be able to base a character on, live and affect change. A place where players can follow very different paths of advancement, including assuming the roles of adventurers, crafters and merchants.

Characters will not only own buildings and vehicles, but they will also whisper into the ears of kings, manipulate the hand of justice, and change the direction of history. They will make their mark on a world we initially create but they ultimately shape and form.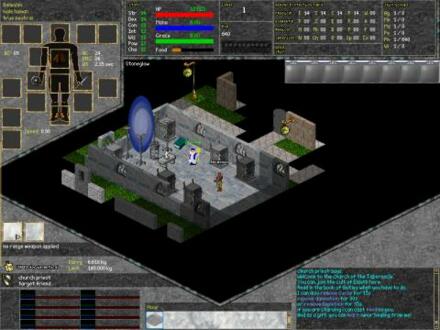 Daimonin MMO
Daimonin is a online role playing game (MMORPG). Inside the game you play a fearless hero and you will meet many other people in our big, persistent fantasy universe.

While playing make friends and enemies, become a hero with sword and magic or just be the best weapon smith around.


Featuring a isometric graphical view, digital ambient music and stereo sounds, you can play the game on different systems like MS windows,linux or macOS.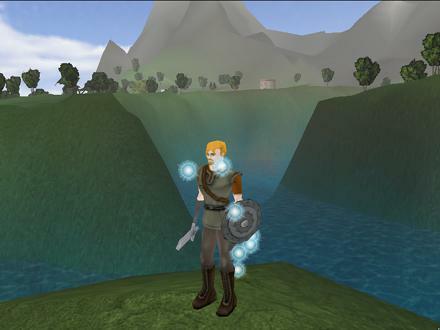 Regnum Online MMO
Regnum Online is a MMORPG inviting you to PLAY FOR FREE with no level or time restrictions. All that is required is that you fight for your realm.
<br><br>
- Regnum offers 3 realms to choose from.<br>
- 9 fully customizable player characters.<br>
- An ever expanding number of quests.<br>
- The ability to capture forts and castles.<br>
- Expansive lands to explore.<br>
- Glorious graphical environments in DirectX and OpenGL.<br>
- Support for Windows and Linux platforms.<br>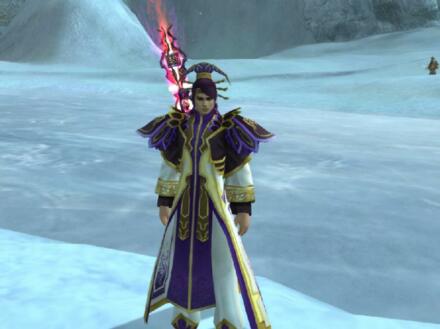 Jade Dynasty MMO
Jade Dynasty is the English-based version of Zhu Xian, one of China's most popular Free-To-Play games.

Based on the extremely popular internet novel, also titled "Zhu Xian", "Jade Dynasty" features a unique martial arts style game play wrapped in a huge, evolving game world.

Jade Dynasty offers players a multitude of features and systems not commonly found in free-to-play MMORPGs. Once inside the crisp, clean game world, players begin their quest to uncover the secrets of immortality as they first assume the role of a simple paladin. Players delve into a system where choices between good and evil begin to shape their game play experience as they obtain different skills, items and ultimately, a story that is unique to every player. Among the many great features, the classless character progression system allows players to focus on the skills you desire to create the ultimate warrior.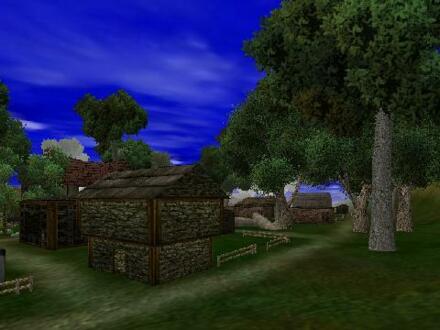 FreeWorld MMO
In a age of war and destruction where the evil minions of the void push forward to destroy the world of Seregor. In a Place where the races of the land join together to fight for a common goal in a Epic Saga of limitless adventures and excitement. In a strange and bizare place much different then the land we know sets the scene for this new MMORPG Fantasy/Sci-Fi. Battle along side your friends in the Quest of a life time to Rebuild Lord Morlock's spell book and once and for all rid the land of the Voids Treachery. No longer be held captive to the boundaries of levels and Class restriction, escape the boredom and endless agony of point and click combat. Take a step into the world of Seregor and battle to the death to once more make this a FreeWorld!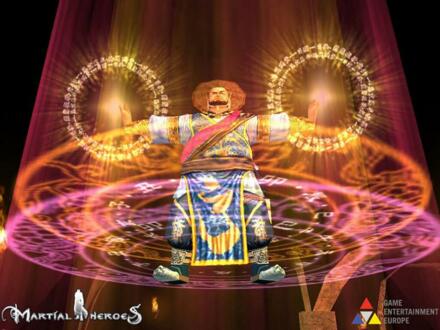 Martial Heroes MMO
Martial Heroes features a world rich in oriental heritage, martial arts and age-old legendry and offers a perfect blend between oriental medievalism and stunning fantasy. A gamer chooses the role that fits him or her best. By playing quests and using items such as swords and horses, the gamer grows into his role.
On your journey through the world of Martial Heroes you travel into areas totally different from locations you have seen before. There are mystical terrains where the night rules supreme, or lands that can only be reached through secret passages. While you progress through Martial Heroes and your character reaches new levels, many more elements will become available. This ensures richness in new experiences for players of Martial Heroes, never before encountered in any game. Of course real success comes from playing the game together. Martial Heroes offers the possibility to form a Guild. There is an unlimited number of levels that will keep the game provocative for every hardcore gamer.
More free MMORPG Games -> 1 | 2 | 3 | 4 | 5 | 6 | 7 | 8 | 9 | 10 | 11 | 12 | 13 | 14 | 15 | 16 | 17