City of Heroes MMORPG
City of Heroes, the online world that's home to an entire universe of heroes. Upon release of the game, you and thousands of other players will be able to take on the roles of super powered heroes - in a stunning, 3D graphical world.
Screenshot: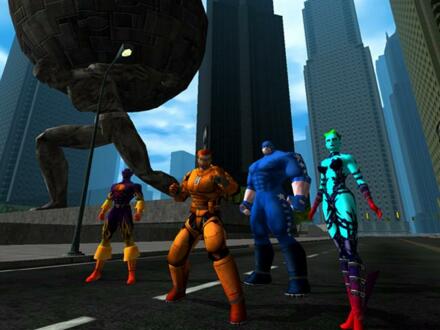 Add this game to your favourite forum, copy this
BB code: CONTROL + C and post it: CONTROL + V
City of Heroes Videos
Marvel Heroes The voices - Voice actors Behind the scenes (720p)

Marvel Heroes Exclusive walkthrough Hobgoblin Fight Commentary (1080p)

Marvel Heroes Gameplay walkthrough - Hulk - Part 4 PUNY HUMANS!

DC Universe Online Visting Arkham Asylum and flying over Gotham City - MMO HD TV (1080p)

Goodgame Empire Alliance Cities Feature Overview

DC Universe Online flying over Metropolis - MMO HD TV (1080p)