Featured Free Online Games
We are celebrating a anti-flash google giveaway for Mision Against Terror
Posted 05/04/12 2:12 PM
Suba Games
with
FREE MMORPG
and
MMO Reviews
, are giving away 1000 anti flash googles for the MMOFPS
Mission Against Terror
.
The anti-flash google reduces the effects of a flash grenade on the player.
Duration of item : 3 Days
Remember that we invite all our users to send us screenshots, videos, or whatever you want in relation with the promotion and we will publish it. You can send it
Here
.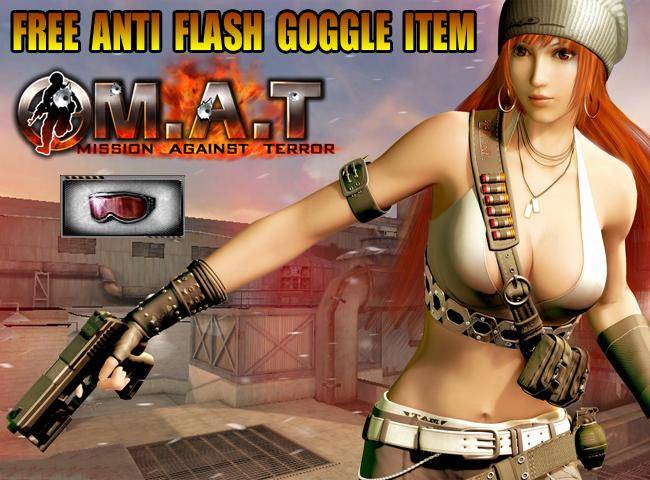 Step 1.
Follow us on Facebook: .
Step 2
. Add your email in the field below the image of the promo and check your email account and follow the instructions.
Step 3
. Go to
here
.
Register
an account by clicking on "registration".
Step 4
. Once you're registered and logged in, go to
here
, and enter you promotional key into the "add key", field press ENTER.
Step 5
. Click on the green checkmark to accept your gift