FREE MMOFPS GAMES
Best MMOFPS List
More Free games -> 1 | 2 | 3 | 4 | 5 | 6
Xiah MMO
Xiah is designed to give users the hitting feeling of games, even from the initial planning stage. The game offers speedy game processes to maximize users concentration on the game. Xiah is designed to enable users to experience the fantastic martial arts of characters, and to play the game in an optimal environment by adopting the three basic concepts of HCI (Human Computer Interface), such as game support level, convenience, and esthetic configuration. We would like to invite you to the martial arts world full of fun and hitting.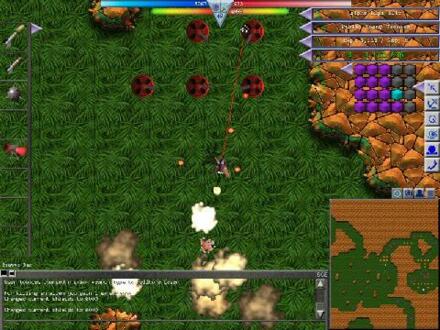 StarPort MMO
Starport: Galactic Empires is a game of multi-player action,
strategy, and role-playing that lasts for 2 weeks. The team and
player with the highest score at the end are the winners. You can
work alone or with a corporation, which is a team of up to five
players. New weapons, ships, and specialized devices can be bought
at StarBases. Since these things are bought, its a good idea to
amass as many credits (money) as you can. Credits can be gained in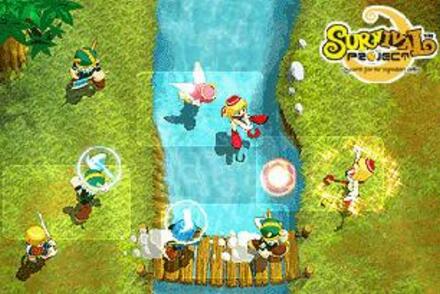 Survival Project MMO
The Survival project (Surp) is an online action network game that you can do a real-time match against other users connecting online.
<Survival Project> offers 8 modes that provide different missions by each, and it offers 8 maps provide distinct environmental condition.
There are 8 cute characters with individualities that have their own main weapon and strong points. You can choose characters and confront divided into 2 teams to 4 teams. You can command various strategies and tactics by using provided environmental conditions and various items.

EnemyTerritory MMO
Enemy Territory - the latest game set in the Wolfenstein universe. Players battle in teams as Axis or Allies wage war in a series of linked maps in a brand new campaign mode or over traditional single maps.

Enemy Territory is a Team Game. It rewards co-operation, teamwork and tactics. Enemy Territory is complex. We strongly recommend that you read through this entire manual, as the information contained herein will greatly increase your playing enjoyment and understanding of the battleground.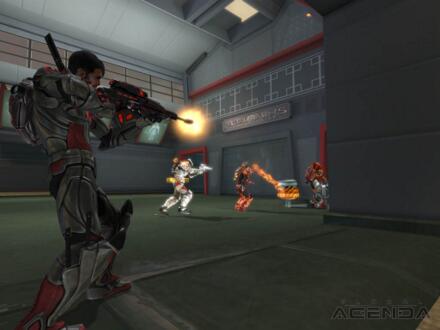 Global Agenda MMO
Developed by Hi-Rez Studios for Windows, Global Agenda is a free to play 3D third person shooter MMO with an unique fusion of shooter-based action, role-playing mechanics and grand territorial strategy gameplay. Players assume the role of an elite special agent with futuristic gear and weaponry, and battle enemy agents and robots for survival, technology and territory.

The game offers the fluid gameplay mechanics of a multi-player shooter, with elements of character progression, territory control and economy drawn from the MMO genre. The gameplay includes both player-vs-evironment and player-vs-player content, but all of it is fast-paced and highly engaging and designed to get you into the action quickly, while forever learning to master new skills.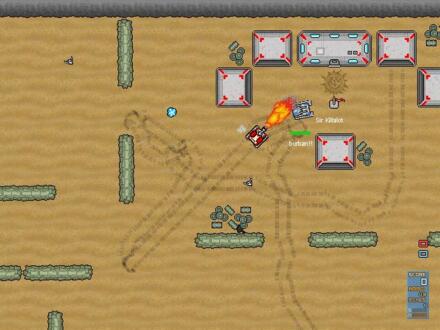 TankWars Online MMO
Tank Wars Online is a 2D online multiplayer war game specially intended for those who want to play games online without having to invest hours and hours of their time getting good at a game and without having to spend lots of money getting the latest graphic upgrade for their computer.

Its simple but addictive gameplay will have anyone playing in seconds. And for those who want more there's hidden depth in the choice of your tank, special moves and powerups, and team based gametypes that require a higher level of strategy to win.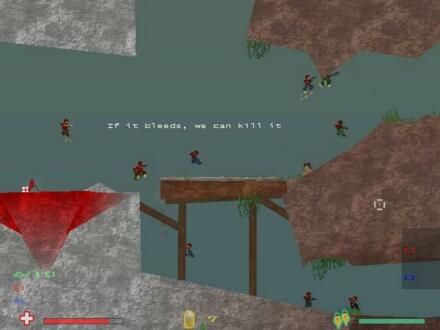 Soldat MMO
Soldat is a unique side-view multiplayer action game. It takes the best from games like Liero, Worms, Quake and Counter-Strike and gives you fast action gameplay with tons of blood and flesh. Soldiers fight against each other on 2D battle arenas using a deadly military arsenal. This is what multiplayer was invented for.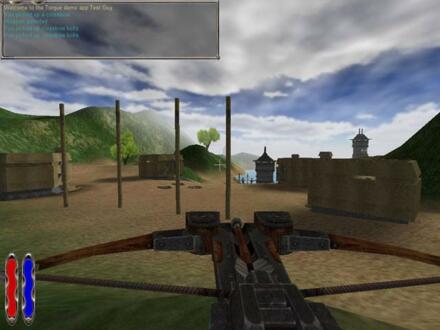 RealmWars MMO
Fantasy team combat on an epic scale... Realm Wars allows massive numbers of players to team up and fight battles in a real-time action based format. Choose a race, customize your abilities and your appearance with an impressive array of weapons, armor and items -- then prepare for battle! Square off using a variety missile and melee attacks. Command powerful spells and special abilities.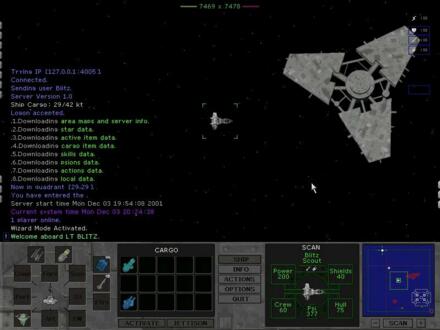 Hostile Space MMO
Hostile Space is a massively multiplayer online role playing game that takes place in a vast persistent galaxy. Players take on the role of a star ship captain with goals including planetary exploration, mining, bounty hunting, smuggling goods, and taking on terrible space monsters. There is a diverse set of races and classes to select from. Rewards include ship upgrades, new weapons, psionic abilities, new skills, and alien technology. Gameplay is focused toward small team play but soloing is possible throughout the game. Since the galaxy is persistent, new quests are available every day, and new areas/creatures are added regularly.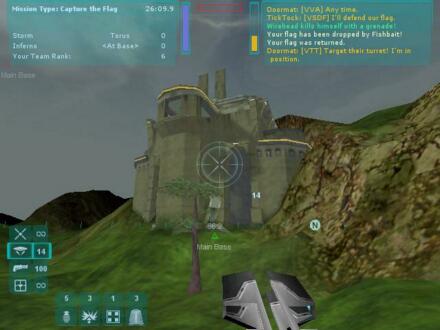 Tribes II MMO
Take arms and fight alongside more than 60 others (either human or AI teammates) with all-new weapons, missions, gametypes and vehicles via the Internet or over a Local Area Network (LAN). Or choose to play single-player campaign and training missions designed specifically to ease gamers into action.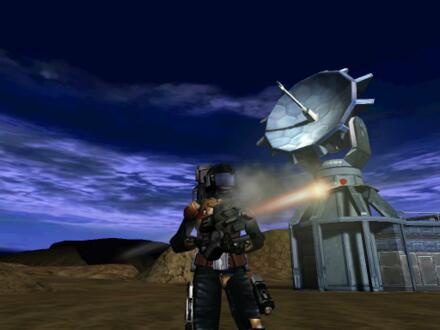 PlanetSide MMO
Massively multiplayer gaming takes on a new face in PlanetSide®, where thousands of players wage war on a planetary scale. A newly designed 3D engine drives PlanetSide's first-person player-to-player combat and vehicular warfare across ten continents.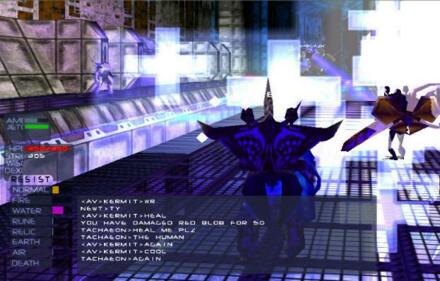 Endless Ages MMO
Massive Multiplayer FPS and RPG