FREE MMOFPS GAMES
Best MMOFPS List
More Free games -> 1 | 2 | 3 | 4 | 5 | 6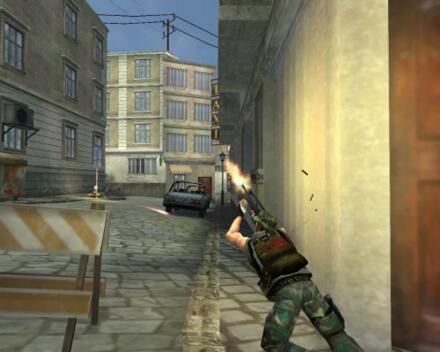 War Rock MMO
Developed by K2 Network, War Rock is a free to play military tactical first person shooter (FPS), which features team or solo based play and unbelievable missions and maps. Equip yourself from a wide array of weapons and field gear, and fight on foot or take the battle to the enemy in armored vehicles ranging from Blackhawk choppers and K1 tanks to F-15 Eagles.

War Rock is free to play. All players have access to the basic features of the game, including frequent content patches and the ability to rank up and unlock new weapons. However, players have the option to access Premium features including extra Dinar, bonus XP gain, extra weapon slots, and more. It features frequent update patches, which include new gear, vehicles, and even gameplay modes, driven by player request. Each Episode begins a new chapter of War Rock, expanding the stage with intrigue and treachery as the Derbaran civil war unfolds. Also, sponsored events and an integrated Clan System drive a fiercely competitive community.

Combat Arms MMO
Developed by Nexon for Windows. Combat Arms is a fast paced modern MMOFPS (first person shooter). Battle it out on various maps and six game modes. Earn new ranks and cash by winning matches and buy new guns, attachments and gear. New players start with a ton of cash but in Combat Arms guns are not permanent, they expire after a week or so.
There are different gameplay modes: Elimination (Team death match. This is the most popular game mode), Search and Destroy (One team must plant a bomb while the other tries to stop them), One Man Army (Free for all), Capture The Flag (Two teams attempt to capture opposing flag), Spy Hunt (Players attempt to acquire all 3 'intel cases' to become the super spy with access to powerful weapons), and Snowball Fight (Special game mode available until March. Freeze other players with snowballs than shatter them with a shovel).

Absolute Force Online MMO
Absolute Force Online (AFO) is a free-to-play fast-paced tactical Shooter MMO developed by TQ Digital. Built on the Unreal Engine 3, this game delivers stunning graphics that perfectly display full-motion video effects, opening up a whole new era for visual experiences in online games. Players will join one of the two opposing factions fighting each other in never-ending skirmishes: the evil Fallen Angels and the proud Hand of Justice.

In addition to the traditional game modes such as Deatmatch, Team Deatmatch, Capture the flag, Bomb mode and Zombie mode, AFO also features several unique modes which are absolutely exclusive to this MMO providing the ultimate fighting experience. There are, for instance, the Exclusive Hero Battlefield mode, in which the character having suffered a certain number of deaths will turn into a hero with increased power and abilities, or the Arsenal mode that supplies players with better weapons each time they've killed an enemy. Choosing the unique Vehicle mode offers the opportunity to take part in exciting 5v5 helicopter fights.

NinjaWaz MMO
Developed by Dream Network Technology for internet browsers, NinjaWaz is a free to play anime themed browser-based online game where players play the role of a ninja who is entrusted with a mission to defeat the most vicious and destructive evil forces. Players can use diversified manga characters, inspired from Naruto and Bleach avatars, thanks to the multi-class system.

More than 60 avatars are available. All are inspired from NARUTO and Bleach, and they have their own skills and unique attributes. Players can try to collect all the avatars in the game by fighting on the battlefield. They also can trade the avatars in the item shop.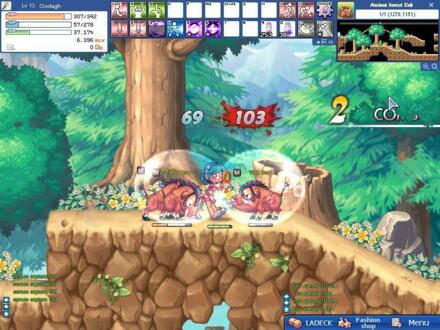 La Tale MMO
La Tale features beautiful 2D worlds, simple and intuitive gameplay, lots of character customization options, pets and accessories, as well as a guild system. All these make La Tale accessible for players of all ages.

- Side Scrolling Action
Walk, Run, Jump your way into and out of trouble in either direction! The classic feel is just right when the action starts and the swords come at you!

- Anime Style
Your enemies may look cute and adorable in all their fashionable threads, but nobody better call you cute. You are just the cool, hard-boiled action hero this world needs.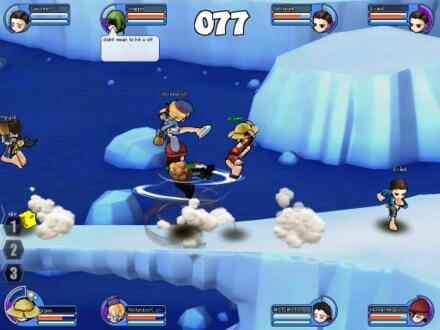 Rumble Fighter MMO
Rumble Fighter is a fighting MMA (mixed-martial arts) game, easy to pick up and fun to play.

In Rumble Fighter, players can upgrade and customise their fighter by either earning "Carats" (through winning battles), or by buying "Astros".

Gamers are invited to create an online character with a unique fighting style and virtual personality, then scrap it out, online to the bitter end against fighters from all over the World.

Pit your fighting wits against fighters across numerous feature-rich 3D environments using a wide variety of fighting techniques and in-game weapons and items.

Grand Chase MMO
Grand Chase is a Free-To-Play, 3D-rendered fantasy adventure online game developed by KOG. The Ntreev USA release of the title features exclusive and significant upgrades to the game including: updated graphics, fine-tuned control mechanics, USB controller access, new, professional localization along with professionally produced English voice acting for all story elements. Also, the game features new game modes, a new World Map and enhanced Dungeon system, as well as introducing more RPG elements, quests, and missions.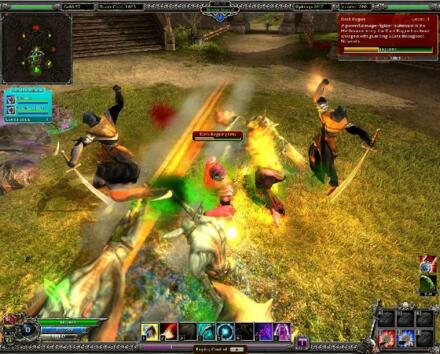 Savage 2 MMO
Savage 2: Tortured Soul builds on the successes of the first title to create new battlefields for multiplayer loving gamers to call home. Return to the fantasy realm of Newerth to continue the epic battle of Savage. As in the original, the game combines traditional RTS play with fast action combat in a multiplayer environment. Savage 2 uses a 20 unit class based system that should create more variety and strategy to who chooses what units in battle, and is more Battlegroup/officer based than ther original for tighter structure and more complex battles.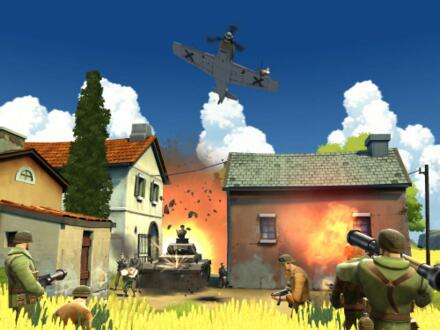 Battlefield Heroes MMO
Developed by EA Digital Illusions for Windows, Battlefield Heroes is a cartoon-style action game in context-specific third- and first-person shooter perspectives (F2P MMO FPS). Micropayments may be made for additional items to customize the appearance of players' avatars without any gaming advantage. The game is said to be placing less emphasis on skill and strategy, and will be less demanding on computer specifications than the previous games of the series to increase the audience base. In addition, a system will be in place to match players of similar skill levels together for fair play.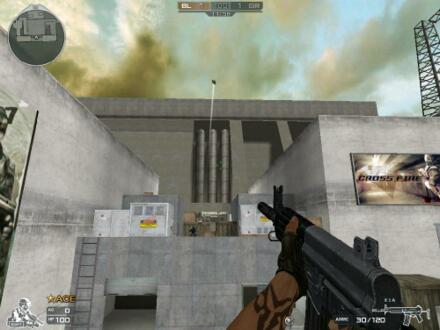 Cross Fire MMO
Cross Fire is an online military first-person shooter for the PC, developed by SmileGate and published by G4BOX. Players assume the role of either a Black List or Global Risk operative, and then compete in modes including Team Death Match and the exclusive stealth-action Ghost Mode. Cross Fire also will include a persistent military ranking system, in-game friends lists, a clan formation system, and deep character customization options. Cross Fire will always be free-to-download-and-play.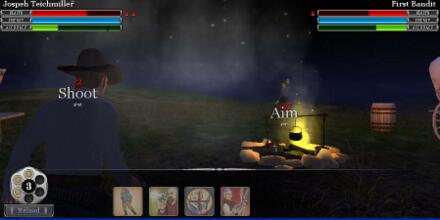 Wild West Online MMO
In Wild West Online: Gunfighter, players assume the role of a gunslinger in the 19th Century American West. However, the game is not a simple "twitch" game, where it's all about reflexes. Those games don't work well on the Internet. Instead, Wild West Online: Gunfighter is a tense, tactical game taking 2-3 minutes, where your ability to get inside your opponent's head is the path to victory. Gunfighter offers players the option to duel against human or computer opponents. The game is set in a rich, 3D environment but playable right from a web browser, so getting in to play for free is dirt simple.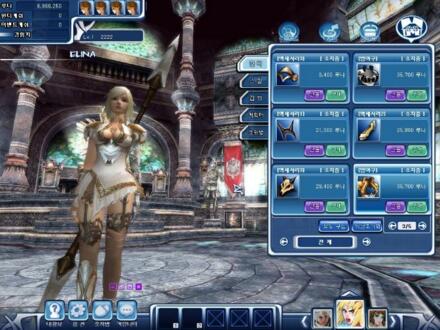 Infinity MMO
Infinity is a MMO Action Game with a strong PvP (Player Versus Player) orientation. Action is the key of Infinity where graphic effects are resulting of your extraordinary fighting combos. Player can choose in the lobby room between two majors types of gaming: PvP (Capture the Flag, Deathmatch, Tournaments…) and Missions (Hunting, Boss killing, Dungeon Quests).

PvP mainly gives Reputation points and Missions are great to gain Experience, Skills and Equipment.