FREE MMOFPS GAMES
Best MMOFPS List
More Free games -> 1 | 2 | 3 | 4 | 5 | 6 | 7
Ghost Recon Online MMO
Tom Clancy's Ghost Recon Online is a tactical 3rd person squad based shooter developed by Ubisoft for Windows. The game puts you in the boots of an elite Ghost and use advanced weaponry and equipment to dominate your enemies on the battlefield in fierce 16 player online firefights.

Players can pick from 3 different classes of Ghosts: Recons, Assaults or Electronic Warfare Specialists. The Recons use intelligence gathering and stealth technologies to outsmart the enemy, the Assaults are the point men, suppressing the enemy for his squad to advance through hardened enemy positions and the Electronic Warfare Specialists use ruggedized electronics to disrupt enemy technologies and protect their fire team. Each of these classes can use different offensive and squad support capabilities which can be used to defeat your enemies during a match.

Dragons Prophet MMO
Set in the world of Auratia and developed by Runewaker for Windows, Dragon's Prophet is a free-to-play fantasy action MMORPG which let you explore a vast world as you attempt to fight, tame, and take flight of a wide variety of dragons as you take on this epic adventure which determines the world's survival.
In the beautiful world of Auratia, dragons fill the sky. The game tells the story of the relationship between humans and dragons and for the first time ever, you have the ability to capture, train and ride your very own dragons.

The Mighty Quest for Epic Loot MMO
The Mighty Quest For Epic Loot is a free to play MMO from Ubisoft that puts you in the role of a daring hero looking to earn fame and fortune by conquering the castles of their neighbours and stealing their treasure hoards from within. The fantasy world of Opulencia is all about bragging about how much you have and never been satisfied; you can always have more loot.

The game plays in two modes; firstly players are responsible for being the builders and caretakers of their own castles, the place where their treasure hoards are held. Be careful as your neighbours look on with greedy eyes to break into your vault at the first chance they get and so to ensure this is no easy feat to accomplish players are able to lace their rooms and corridors with all manner of traps and monsters.

Infinite Crisis MMO
Set in the multiverse of the DC Comics, home to some of the biggest comic book legends such as Wonder Woman, Flash, Green Lantern and of course Batman, Infinite Crisis is a fast paced MOBA from Turbine that lets this all-star cast slog it out with each other and create some absolute carnage on the battlefield.

Players are able to currently choose from seventeen champions to play from falling into various different roles (bruiser, support, blaster or marksman) , the biggest and most memorable characters from the DC multiverse, both heroes and villains from all different ages. Play as classic Joker as you go up against, or fight alongside, Batman or even the lesser known Gaslight Batman from the Age of Invention, all of which have their own unique attacks and abilities.

BigHead Bash MMO
BigHead Bash is a frantic free-to-play browser-based multiplayer shooting game developed by Spicy Horse Studios. Set in a world of collectible vinyl toys, the title offers swift and frenetic team-based matches in which players fight with a huge variety of weapons ranging from conventional arms like sniper rifles, machine guns and rocket launchers to even hilarious contraptions such as pepper grinders or tea canons.

Due to its fast-paced action, quick kills and lots of explosions, this shooter is reminiscent of old-school death match games but provides a much more varied gameplay experience featuring multiplayer, co-op, team and capture modes for matches of up to 8v8. Players compete in real-time against each other. When being out on a kill streak, characters' heads inflate which, on the one hand, gives additional boost to their damage but on the other makes them a bigger target for the enemy team.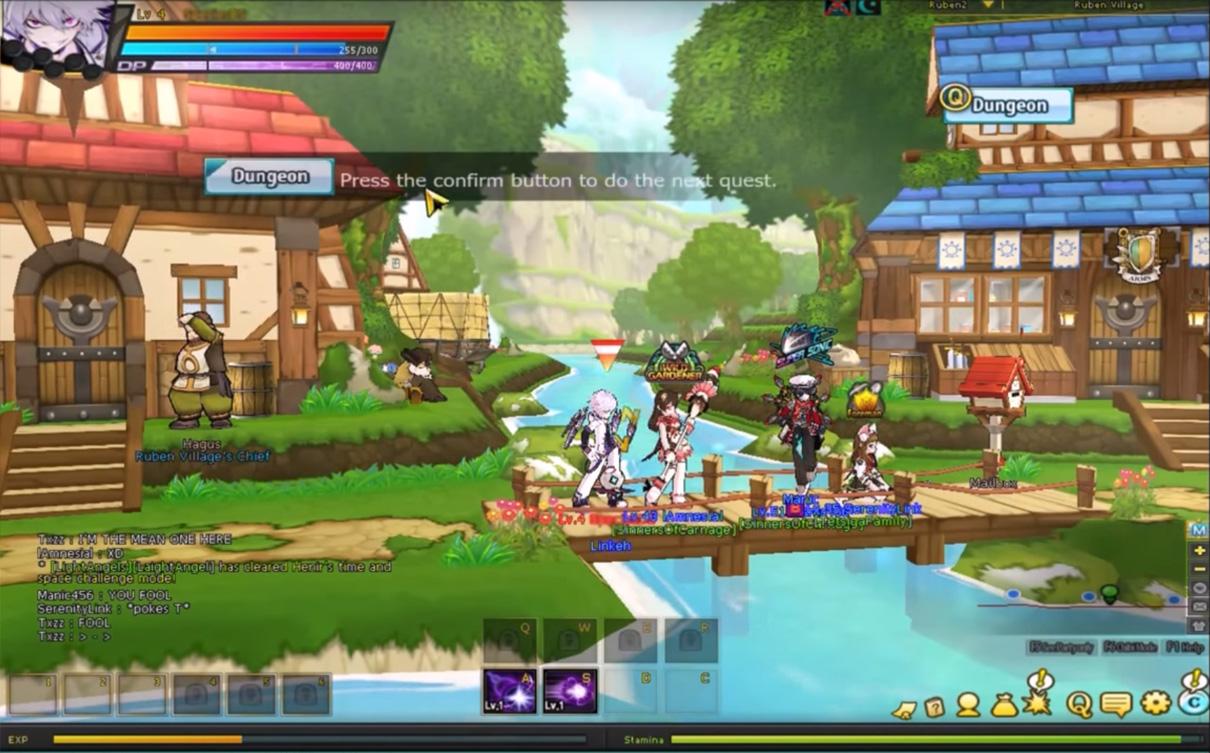 ElsWord Online MMO
Elsword is a fast-paced, multiplayer online action-packed beat 'em up, combining super slick combat and easy to master controls with wicked anime-style graphics.

Take on the roles of Elsword and his friends in this story based multiplayer online action game featuring exciting anime style graphics. Start a party or go solo through hundreds of quests and watch your character grow from a young adventurer to a battle ready hero. Level up to specialized job classes and shape your destiny.

Hero of the Obelisk MMO
Hero of the Obelisk is a classic fantasy RPG that takes you to the stunning and exciting continent of Abate, a land literally filled with dungeons waiting to be discovered and explored. Choose from one of the three starter classes; Swordsman, Adventurer or Scholar, and set off on your journey to uncover valuable riches and adventure!

The three classes players can choose from in the game cover the standard trinity; Tank, DPS and Healing, however there is an element of customization and specialization that is available for players to adapt their character to their preferred play style. As a Swordsman focused on strength and vitality you can focus into becoming an offensive powerhouse or a shield wielding defensive tank. The Adventurer focuses more on agility and cunning and can become a stealthy rogue archetype or a tech savvy gun totting combatant. The Scholar, with their high intellect and wisdom, can either follow the path of the divine to become a cleric healer or school themselves as an elemental sorcerer of destruction. Further customization and specialisation is available through the skill trees where players can further tweak their characters abilities.

Wolf Team MMO
Wolf Team is a high-octane MMOFPS that features the ability to transform between Humans and Werewolves. The ability to switch between Human and Wolf form at any time adds an element of strategy that is wholly unique to Wolf Team. Players never need to worry about running out of ammunition because Wolves have their own distinct advantages – such as running on walls then dropping onto enemies unexpectedly. In certain modes, players can even harness special Wolf mutations, such as Ghost Wolves, which can turn invisible.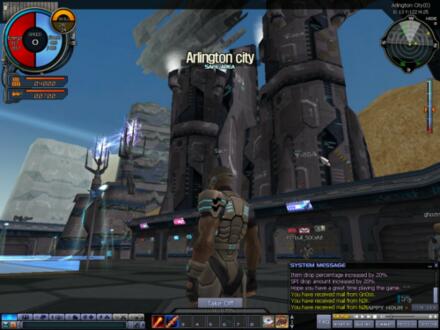 ACE Online MMO
ACE Online is a 3D space shooter that combines action and MMORPG
elements. Developed by Yedang Online, one of Korea's most renowned
gaming enterprises, the game puts players in the role of fighter
pilots and behind the controls of ships known as "Gears". As the
player battles in this intergalactic world at war, they will complete
missions and engage other players in intense aerial dogfights.

ACE Online injects action and shooting elements into the traditional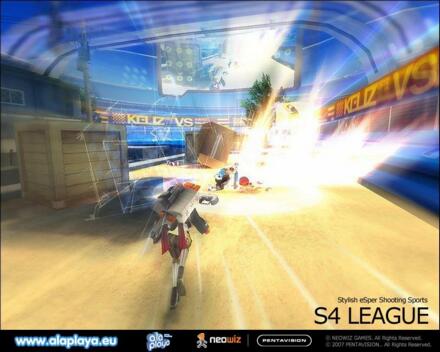 S4 League MMO
What exactly is S4 League?

Style – Find your own style, evolve your own Superhero and become the best S4 player ever. A revolutionary 3D-Cartoon-Rendering Technologie is the current best one and gives you the possibility of cool stunts and hellacious outfits.

eSper – choose one of many supernatural skills use them strategically to bring your team to victory.

Shooting – Train all weaponservices and find out which one is your strength. Only the best combination of skill and weapon brings you to pool position.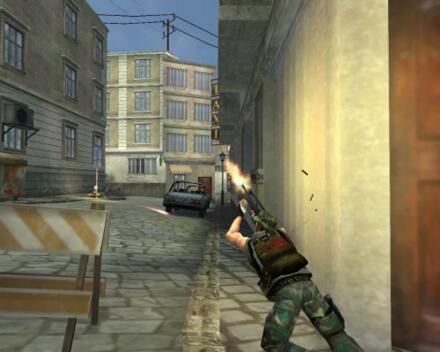 War Rock MMO
Developed by K2 Network, War Rock is a free to play military tactical first person shooter (FPS), which features team or solo based play and unbelievable missions and maps. Equip yourself from a wide array of weapons and field gear, and fight on foot or take the battle to the enemy in armored vehicles ranging from Blackhawk choppers and K1 tanks to F-15 Eagles.

War Rock is free to play. All players have access to the basic features of the game, including frequent content patches and the ability to rank up and unlock new weapons. However, players have the option to access Premium features including extra Dinar, bonus XP gain, extra weapon slots, and more. It features frequent update patches, which include new gear, vehicles, and even gameplay modes, driven by player request. Each Episode begins a new chapter of War Rock, expanding the stage with intrigue and treachery as the Derbaran civil war unfolds. Also, sponsored events and an integrated Clan System drive a fiercely competitive community.

Marvel Heroes MMO
Marvel Heroes is a Free to play Action MMO game genre, developed by Gazillion Entertainment for Windows.

Marvel Heroes is a completely free to play action MMO that puts players in the driving seat of some of their favourite heroes from the Marvel universe as they embark on a huge open world's story arc filled with famous faces, villains, super heroes and locations. Created by David Brevik, the man behind both Diablo and Diablo 2 and a story written by famed Marvel author Brian Michael Bendis, the game captures all the feeling of an action RPG wrapped up in the iconic universe that remains true to its setting.