Featured Free Online MMORPG Games
Club Cooee MMORPG
Club Cooee is a mix between a messaging program Messenger style and a chat. With the added attraction that is fully three-dimensional. The conversation occurs in real time. You can create your own environment and customize it.
At Club Cooee can listen to music, watch movies, play games, share pictures and other things as you the designer with your contact list.
All this through a window system that can manage from your own desktop.
It seems that Cooee Club offers a fun way to message and chat with our people feeling like we're in a kind of Second Life with many things we can do, as we offer Messenger and other programs.
Screenshot: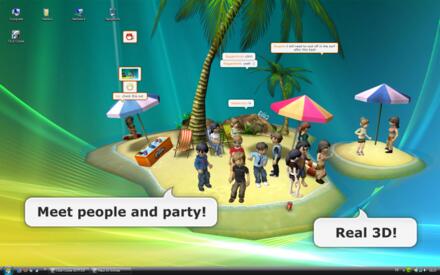 Add this game to your favourite forum, copy this
BB code: CONTROL + C and post it: CONTROL + V
Club Cooee Videos