Free MMORPG Games
With an ever-increasing number of MMORPG (massively multiplayer online role-playing games) being released it can sometimes be difficult to decide which game to pick up, especially with such a wide selection of themes, everything from fantasy-based MMORPGs, Sci-Fi or even more modern day urban online RPGs. The number of players that these types of online MMO bring in is staggering, often the ideal escape from the real world where players get to create their own online persona and explore exciting magical realms far-off planets with their friends. The problem for many players as often as not when looking at which online role playing game to play as that many of them seem very similar, few developers choosing to reinvent the wheel and follow a similar previous successful format. However, we make it our job to play each of these games, find out what makes them unique and allow you to compare the various features and mechanics so you can make an educated choice about which MMO is right for you , made all the more easier with our extensive profiles.
LAST FREE MMO GAMES ADDED
More Free games -> 1 | 2 | 3 | 4 | 5 | 6 | 7 | 8 | 9
Tiny Mighty MMO
Tiny Mighty is a free to play browser based RPG style MMO where players must play as a miniature hero and advance through various quests and combat stages to progress the story driven content, acquiring new hero team mates along the way and fighting greater and more challenging enemies. The games' main characters are imitations of official Marvel characters such as Captain Mars (Captain America), Hunk (a blue version of Hulk), Maroon Witch (Scarlet Witch), Black Spider (Black Widow), Hunter (Hawkeye) and more. Graphically the game adopts a cartoonish style with the characters being small fat versions of their Marvel hero copies, set to a colourful backdrop and accessible through web browser. The game has a variety of social features including world chat channel to talk with other players and an integrated friends list to keep in touch with new people you meet.

Dragomon Hunter MMO
Dragomon Hunter is a F2P MMORPG developed by X-Legend.

Dragomon Hunter is an epic free to play MMORPG where players take on the role of adventurers in the world of Wyveria, a vast land populated by strange, exotic and terrifying Dragomon, native creatures that roam the land. Adventurers seek out these creatures to hunt them for trophies and loot, fame and fortune, or for the ability to tame these wild beasts and take them as pets. With colourful chibi/Japanese cartoon style characters and graphics the game lends itself well to a younger/mid-teen audience and promotes exploration, PVE, early game PVP and crafting.

CroNix Online MMO
CroNix is a F2P Shooter MOBA developed by Magics

CroNix is an F2P action shooter meets MOBA style arena shooter where players will go up against one another in brutal objective based battles using a range of powerful characters and exciting and strategic combat gameplay. Accessible on Windows platform the game has been developed with Unreal Engine 3 to show off spectacular graphics and physics and capture the explosive moves and environmental special effects. The game offers a variety of character classes to choose from giving players a varied choice of playstyles when it comes to combat and focuses on a team based co-op in a typically PVP setting over a range of game modes.

Dragons of Atlantis MMO
Dragons of Atlantis

MMO Genre: F2P MMO City Building
Platform Availability: Browser
Developed By: Kabam

In Dragons of Atlantis players start life as the ruler of their own fledgling city on the continent of Atlantis, a land destined to fall to ruin beneath the great sea and only those who raise up might dragons can hope to survive. In this free to play city building MMO players will have to do just that; gather resources, build up a city, train a variety of fantasy soldiers for their army and breed powerful dragons that will fight for them. With detailed graphics and in depth features the game offers lots of long term play for dedicated players and can be accessed through your web browser.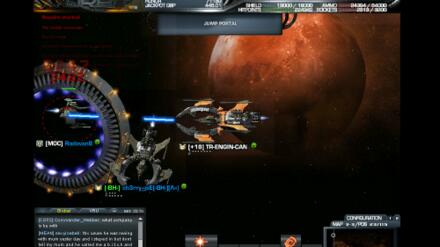 DarkOrbit MMO
DarkOrbit Reloaded is a F2P 3D Space Strategy Browser MMO,developed by BigPoint.

Embark on an epic journey into the future where mighty corporate empires clash in the untamed wilds of space battling for territory and resources, as a pilot of your own starship for one of these factions it is your life's mission to rise up and be counted as one of the greatest pilots in the galaxy. This free to play browser based space shooter now has an updated 3D graphics engine, with the functionality and gameplay remaining the same Dark Orbit Reloaded now has a fresh 3D look adding more immersive visuals and better performance than ever before; though for those players on older low end systems they are still able to play the game in the old 2D version.

Skyforge MMO
Skyforge is a F2P MMO RPG mmo genere, for windows, developed by Allods Team, Obsidian Entertainment and published for my.com

The world of Aelion is constantly under threat from enemies that would pray on its innocent civilians, the mortals of the world are simply try to live out their simple lives. From atop the Divine Observatory both Gods and Immortals watch over the people of the world, answering their prayers and cries for help when needed and providing their divine assistance.

Nords Heroes of the North MMO
Nords: Heroes of the North is a Browser F2P MMO Strategy developed by Plarium for Web Browser / Facebook.

Nords: Heroes of the North is a MMORTS meets RPG where players are transported to the realm of Shingård where a dark entity has settles on the snowy lands and the dead have begun to rise and turn their sites upon the living as they maraude across the Kindom. Rise as a hero of the North, command your own city, raise an army and become one of the last hopes that can push back this dark foe and work alongside other allied heroes. Focusing on PVE and PVP strategy players can turn their sights on rival players in a bid to become the most powerful Nord in the realm.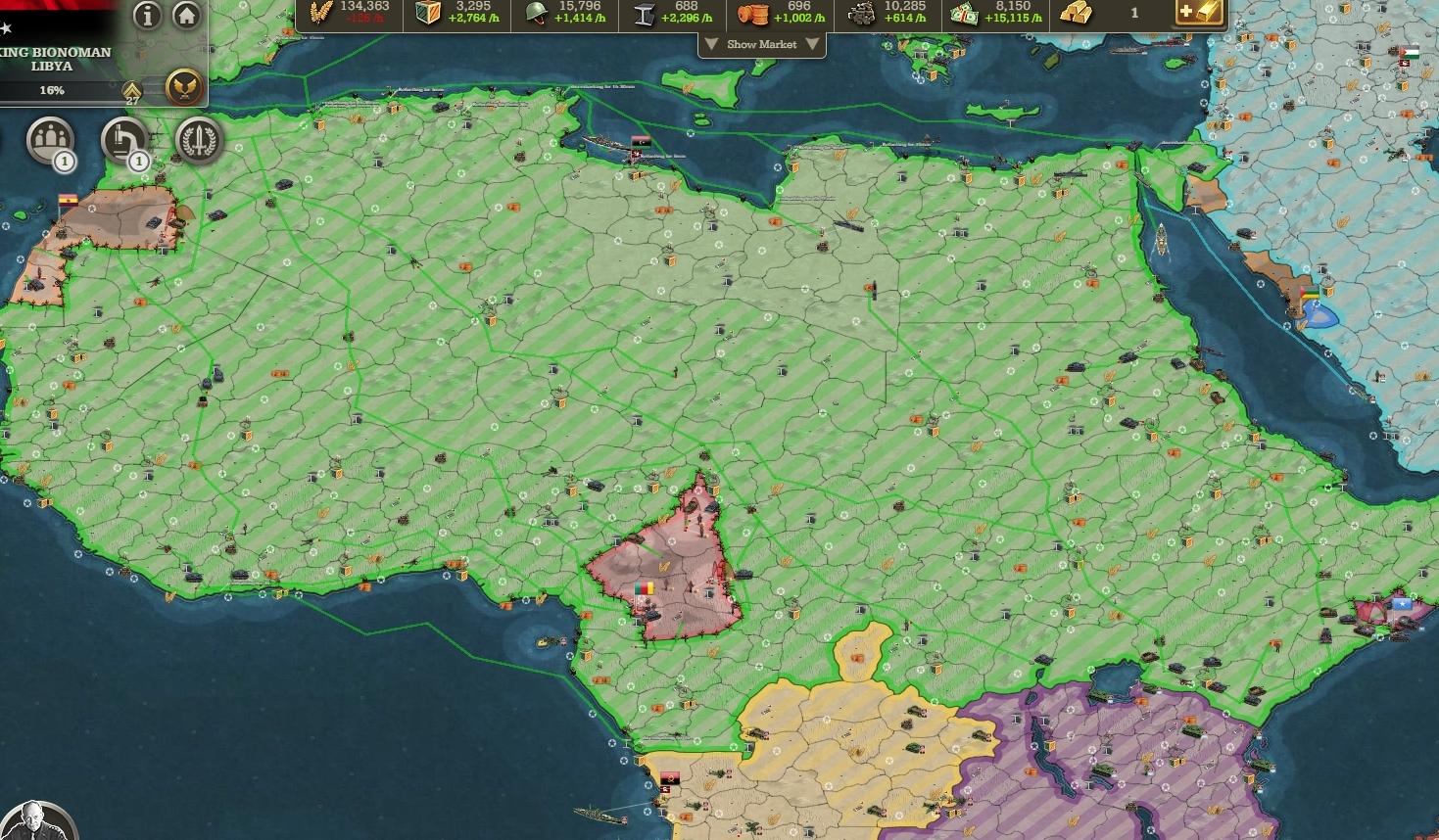 Call of War MMO
Call of War is a Browser F2P MMO Strategy developed by Bytro Labs

Call of War (Supremacy 1942) is a free to play browser based WW2 strategy where players get the chance to rule their own country and go head to head against other players in tactical base defending PVP. Focusing on gathering resources, building up an army and taking territories players must build up their chosen nation and claim victory in a round that has a viable endgame and actual potential to be the overall winner. The game doesn't require a client download and can be accessed through your preferred web browser.

Nosgoth MMO
Nosgoth is a Free-to-play MMO Third-Person-Shooter developed by Psyonix.

Nosgoth is a free to play team based third person "shooter" where players get to play as Vampires and their vampire hunting Human counterpart in exciting PVP Team Deathmatch bouts. With soon to be ten different classes divided between the two factions players are also able to customise their characters with a variety of Equipment choices and Perks.

The game falls into the popular Legacy of Kain franchise from Square-Enix, in a vacant point in the timeline where the main protagonist from the series Kain who ruled over the Vampire Empire has disappeared leaving a power vacuum between the remaining vampire clans. As they fight each other for dominance and control of territory the Human slave escapees and those that call themselves free humans have managed to band together and create a powerful fighting force. Now as the Humans march through the southern lands of Nosgoth to reclaim their shattered civilisation the Vampire clans are forced to band together to end their common enemy.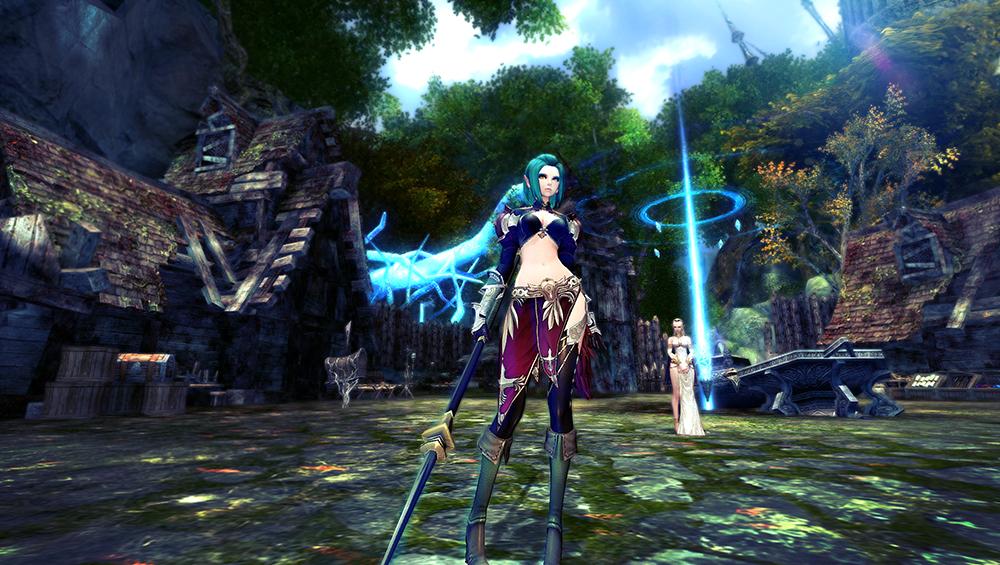 Echo of Soul MMO
Echo of Soul is a F2P MMO RPG developed by Nvius.

Echo of Soul (EoS) is a free to play fantasy-based MMO where players embark on an epic journey across a vast landscape that they can explore and seek out great challenges and even greater rewards. With a variety of classes to choose from players can enjoy solo-based quest content, PVE and PVP or group up with other players and friends to tackle some greater threats within the game including party dungeons. The game comes complete with its own companion mobile app where players can track their auctions, manage their character inventory and talk to other players online to arrange meet ups in game and plan their gaming sessions.

Summoners Legion MMO
Summoner's Legion F2P TCG MMO browser game. Developed By: R2Games

Summoner's Legion is a free to play trading card/card collecting game where players must acquire their own army/deck of soldiers and go head-to-head against challenging AI opponents facing off against real-world players in PVP matchups. The game offers a high level of strategy as well as addictive gameplay and is ram packed with features as players earn XP, level up and unlock them. Summoner's Legion can be played directly through your web browser after an initial account registration and does not require any bulky client download this to enjoy the fast-paced tactical action.

Roblox MMO
Roblox is a Browser F2P Building MMO. Developed By: Roblox Corporation

Roblox is a free to play sandbox MMO where players are able to create their own games and levels using simple to use yet in-depth design and scripting tools to build their own creations and share them with the community. The game itself has its own launcher that plays in a browser window, though there is no individual "game" to play, simply a library of community creations with hundreds and thousands of players playing them at the same time. Whilst there are premium accounts available, purchased with real money to join the "Builders Club", free players are still able to create and play all the content available.

Might and Magic Heroes Online MMO
Might & Magic Heroes Online is a web Browser F2P RPG Strategy MMO game.Developed By: Ubisoft

In Might & Magic Heroes Online players are able to step into the world of good versus evil, light against dark, the endless battle between life and undeath as two powerful factions collide in an endless battle and players rise as the Heroes that command the infinite armies that wage it. This free to play browser MMO features strong story driven RPG elements combined with a strategic and tactical based combat system as well as a variety of other staple MMORPG features including questing, crafting, PvE and especially PVP as players can go head-to-head against other users from around the world.

Smite MMO
Smite is a Free to Play MOBA game, developed by Hi-Rez Studios for windows.

Smite is a fast paced multiplayer online battle arena were players are able to select a wide variety of different deities and use their special abilities to defeat their enemies in exciting 5v5 team battles. The game gives a new spin on the classic MOBA genre, where instead of playing in an isometric top-down view point the game offers third person perspective combat, requiring a different set of skills, tactics and strategy to be successful. The controls are also different from players will use classic WASD keys for movement (as opposed to mouse click movement as is typical in MOBA games) and using the mouse to control your attacks.